The Australian Competition & Consumer Commission (ACCC) has determined against a joint venture between Qantas Airways and Japan Airlines (JAL).
Although the ACCC acknowledged a few potential benefits in the proposed 'metal neutral' joint venture, ultimately it believes that the arrangement would reduce competition between Australia and Japan.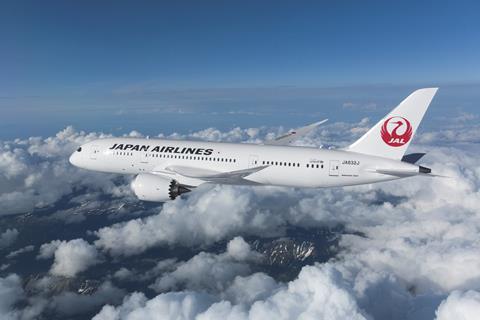 "The ACCC can only authorise an agreement between competitors if it is satisfied the public benefits would outweigh the harm to competition," says ACCC chairman Rod Sims.
"The alliance did not pass this test. Airlines have been severely impact by the pandemic and this has been a very difficult period for them. But preserving competition between airlines is the key to the long-term recovery of the aviation and tourism sectors, once international travel restrictions are eased."
The decision was not entirely unexpected. In May, Sims stated his opposition to the joint venture given the two carriers' dominance on Australia-Japan routes before the coronavirus pandemic.
The ACCC says that the two carriers' submission was for the joint venture to last three years. This is two years shorter than the five-year duration that Qantas and JAL originally anounced in December 2020.
In its final determination, the ACCC notes that the carriers – both members of Oneworld – used to operate about 85% of the traffic between Australia and Japan, operating as the "closest competitors" on Tokyo-Sydney, the largest route. They were the only carriers to operate Melbourne-Tokyo.
When the carriers put forward the joint venture in December 2020, they claimed that it would help reboot air traffic faster.
Sims says that the ACCC acknowledges that there could be some short-term benefits from the joint venture, but that ultimately customers are better served by competition and less expensive flights.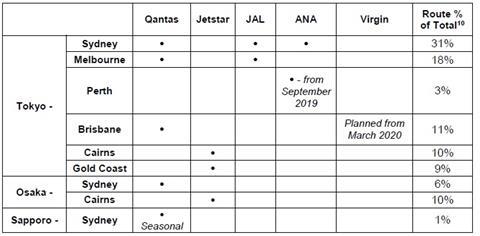 As a sweetener, Qantas had proposed the launching of a Cairns-Tokyo service "once certain demand thresholds were reached," but the ACCC believes the carrier does not need the JAL alliance to do this. In any case, Jetstar plans to start operating the route again in February 2022.
Unsurprisingly, Virgin Australia – which has yet to re-launch international services after going through administration in 2020 – opposed the tie-up. It contended that barriers to entry are high on the Japan-Australia route, especially the lack of slots at Tokyo Haneda airport.
Qantas and JAL expressed disappointment with the decision.
"Qantas and Japan Airlines (JAL) have expressed their disappointment at the Australian Competition and Consumer Commission's (ACCC) decision to block the airlines' plans to form a joint business that would have boosted the recovery of tourism when international borders reopen," say the two carriers in a joint statement.