Australian low-cost start-up Bonza believes demographic changes in Australia over the last two decades have created a significant opportunity.
Airline chief executive Tim Jordan notes that the country has not had an independent low-cost carrier since 2013, when a majority stake in Tigerair Australia was acquired by Virgin Australia. He contends that Australia's gross domestic product (GDP) growth over the last two decades has outstripped air traffic growth, where elsewhere passenger traffic has grown faster than GDP.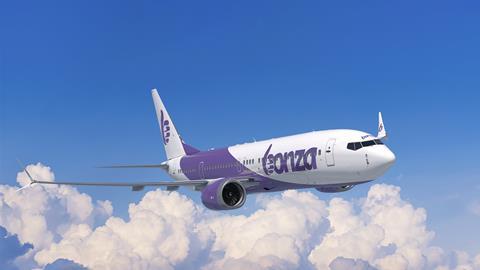 "What's happened is that this opportunity, which was there 10 years ago, has been getting larger and larger over time," says Jordan. "When you look at route numbers, for instance, it's a staggering fact that between 2010 and 2019 the number of low-cost routes operated in Australia, the net growth is zero."
In other geographies, meanwhile, hundreds of low-cost routes have been added over the last decade.
"There's a gap in the market, and that's what Bonza is," he says.
Also, demographics has changed considerably in regional areas, which will help support a new carrier.
"There has been a major shift in terms of some of the regional centres in terms of population growth…for very small locations yes, some of those are very much struggling, but what people are doing is relocating to regional centres. So those regional centres are actually powering onwards and upwards in terms of economic growth."
Jordan is coy on specific routes the carrier plans to operate, but point-to-point services from secondary cities are part of the airline's strategy. Bonza will also serve Australia's "golden triangle" of Brisbane, Melbourne and Sydney, but does not plan to operate on the big trunk routes between these three major cities.
The strategy, rather, is to operate entirely untapped routes.
"For large regional centres and some of the other cities, we're going to be very significant in terms of changing travel options." For some of these locations, he foresees Bonza "doubling, tripling, quadrupling the number of destination available from these locations."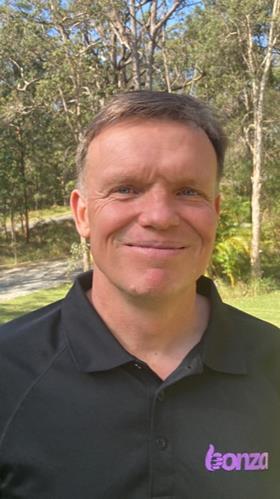 On 12 October, one day after Bonza went public with its launch plans, the airline reached out to 45 737-capable airports. Jordan says that the response of the various airports will go some way to determining how the airline's network takes shape. He feels this airport support is crucial as airports will constitute 25% of the carrier's cost base.
"That's our single largest cost," says Jordan. "It's not the fuel, it's not the maintenance, it's not the flight crew…it's the airport costs."
Bonza is aimed squarely at Australia's leisure market. Jordan gives the example of a family choosing between leaving on a Thursday for a nine-hour car ride with children in the back, or a low-cost ticket on Bonza to fly on a Wednesday instead.
Given that the routes Bonza aims to serve are yet untapped, the airline will be able to better dictate schedules. The routes it plans to serve are not likely ones that would support a daily service.
Jordan, a veteran of carriers including Cebu Pacific, FlyArystan, and Virgin Blue, says Bonza's fleet of brand new Boeing 737 Max 8s will help keep seat costs down. Moreover, the carrier is leasing the aircraft from its biggest shareholder, Miami-based private equity firm 777 Partners.
Jordan says the 737 Max 8s it takes from 777 Partners will be identical. Many startup carriers take aircraft from multiple lessors, which can create headaches in areas such as cabin configurations. Moreover, the 777 Partners arrangement can help manage fleet growth. In March, 777 Partners ordered 24 737 Max 8s and took options to buy 60 additional examples.
As for Bonza, assuming it gets regulatory clearance, it aims to start operations with two or three aircraft in the second quarter of 2022.