Colombian carrier Avianca continued its business transformation during the first quarter of 2023, with its revenue jumping 13.5% year-on-year.
The Bogota-based airline generated $1.09 billion in first-quarter revenue, up from $811 million in the same quarter of 2022, it says on 10 May. Still, Avianca lost $11.8 million during the period, improved from its $76 million loss in the same three months last year.
"We are very proud of the quarter we have delivered, and the transformation that we have executed in a short period of time with all the challenges of a shifting market, supply chain issues, inflation, oil [price] spikes and currency devaluation… We hope to continue delivering against [the] business plan," chief executive Adrian Neuhauser says during the company's quarterly earnings call.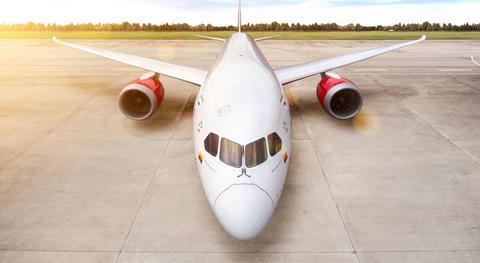 The airline's revenue from carrying passengers rose to $630 million in the first quarter, up from $426 million last year. Cargo revenue came to $165 million, about 35% more than the company aimed but still down 7% year-on-year.
Avianca transported 6.8 million passengers during the three months ending on 31 March, at a load factor of just more than 80%.
The carrier is now operating 132 routes – up from 124 during the final months of 2019, prior to the pandemic – including two it introduced in the first quarter. Fifty-seven of its routes are point-to-point, up from 43 previously, and the airline plans to introduce 10 routes this quarter.
"One of the approaches we have taken is to run numbers [and to] test things. If they work, [the routes] stay. If they don't work, we pull them out quickly," says Neuhauser. "Do not assume that just because we are adding 10 new routes that they will stick around."
Aviana's flights to North America and Europe continue to perform well, while flights to northern South America and to Central America are performing "reasonably well, better than we had projected", he adds. "We are seeing more weakness is South America-Caribbean" flights.
Avianca was first among three major Latin American carriers to recently complete court-overseen financial restructuring, and emerged from Chapter 11 bankruptcy protection in December 2021. It, along with LATAM Airlines Group and Aeromexico, undertook restructuring amid the Covid-19-driven collapse of air-travel demand.
Avianca has simplified its fleet, now having 128 aircraft in service – 105 Airbus A320-family narrowbodies and 13 Boeing 787 widebodies. Those figures were 122 and 23, respectively, in December 2019.