Europe's aviation industry has welcomed the European Commission's proposals for a digital Covid-19 health certificate scheme, but warns that a wider roadmap for the lifting of travel restrictions is still urgently needed.
The Commission today announced proposals for a "Digital Green Certificate", which would require EU member states to issue common, interoperable and mutually recognised documents for Covid-19 vaccination, testing and recovery status.
A group of European aviation industry associations – Airlines for Europe, ACI Europe, the Aerospace and Defence Industries Association of Europe, CANSO, the European Regions Airline Association, and IATA – say the certificates can be an important factor in the restart of international travel within Europe.
Indeed, asking for the certificates to be operational in time for the upcoming summer travel season, they call on the European Council and the European Parliament to urgently approve the Commission's proposal, allowing states to "immediately begin preparations for their implementation".
But they also express concern about the lack of a wider roadmap for the restart of international travel.
"We need the EU to lead from the front," they say. "States must now do their part by acting in a coordinated manner, to avert yet another patchwork solution of fragmented agreements borne out of frustration and necessity".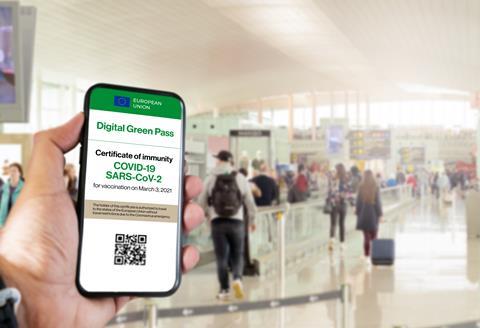 Their concern is that "in stark contrast to the restart roadmap set out by the UK, EU work has yet to be initiated".
The UK government's Global Travel Taskforce is due to issue a report by 12 April recommending how international travel can resume, with 17 May the earliest travel restart date.
The absence of an EU restart plan leaves "hundreds of thousands of travel and tourism businesses and their employees across Europe in the dark as to their prospects for a restart and related planning", the associations believe.
"It is also preventing Europeans from planning longed-for family reunions, business trips or holidays, which will be crucial in helping to restore Europe's economies."
They suggest the restart plan should take several factors into account, including: the acceleration of the vaccine roll-out across the EU over the coming months; a coordinated testing strategy; the evolution of the epidemiological situation; statistical modelling on the "very limited impact" of travel on Covid-19 rates; and the results of Covid-19 testing pilot schemes.