A Chinese cargo carrier with links to e-commerce giant JD.com has received preliminary approval from civil aviation regulators to launch operations.
Jiangsu Jingdong Cargo Airlines, which will be based in the eastern Chinese city of Nantong, will launch with CNY600 million in capital, states the Civil Aviation Administration of China (CAAC) in a 3 August notice.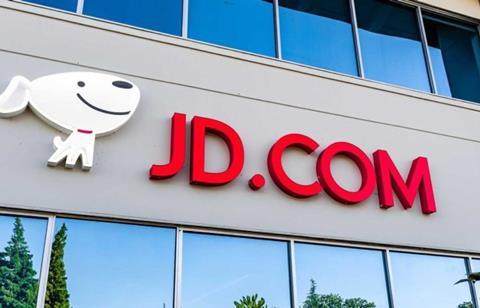 It will be 75% owned by Suqian Jindong Zhanrui Enterprise Management, a company controlled by JD.com founder Richard Liu. Nantong Airport Group will contribute the remaining 25% in capital.
The CAAC notice states that the airline will be headed by Li Jiangshi, a former general manager at aerospace company Sichuan Haite High-tech.
Jiangsu Jingdong Cargo Airlines will operate a fleet of Boeing 737-800 freighters, the notice adds, but did not specify how many examples it will take. The carrier also intends to operate both domestic and international cargo flights.
The launch of Jiangsu Jingdong Cargo Airlines comes amid a e-commerce boom in China, helped by the coronavirus pandemic. YTO Cargo Airlines, linked to JD.com rival Alibaba Group, recently disclosed fleet expansion plans.
Amid tepid passenger travel demand during the pandemic, airlines in and around the region have reported that cargo operations are the sole bright spot.