Air France-KLM's cost-cutting and restructuring efforts helped it achieve a fourth-quarter 2021 operating profit ahead of that recorded in the same period of 2019.
The €178 million ($203 million) profit came amid lower revenues versus 2019 but reflected positive operating performances at both Air France and KLM, the business said on 17 February. The group recorded a positive cashflow for the third quarter in a row.
Chief financial officer Steven Zaat describes the group's operating performance as "a big surprise for me", noting that Air France-KLM had "reduced our costs much more than expected", alongside stronger-than-forecast revenues.
At the same time, the performance gap between the network airlines is "getting closer", having grown in favour of KLM at the height of the crisis, Zaat adds.
"The money machine is starting to run," he says.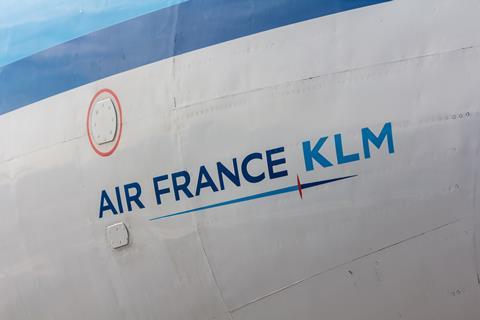 While the Omicron variant of Covid-19 had an impact on medium-haul and short-haul flying in December and continuing into January, the group says that long-haul capacity and load factors held up, notably following the return of transatlantic markets in November.
The cargo business meanwhile saw a "solid performance" in the quarter, with yields on an upward trend.
In terms of the outlook, the group is guiding capacity at between 73% and 78% for the first quarter of 2022, up from 72% in the fourth quarter.
"We expect a steady recovery as travel restrictions across our key markets continue to loosen," says Air France-KLM chief executive Ben Smith.
Today, load factors are on a "sharp increase" across markets, adds Smith.
The group expects to break even in the current quarter, although cautions that a deterioration of the situation in Ukraine would affect that forecast.
Air France-KLM offers no guidance for the full year, however, citing "uncertainty concerning the sanitary situation and reopening of Japan and China".
Zaat says the group retains more than €10 billion in cash, having repaid €500 million of government aid towards the end of the fourth quarter. It is working to repay more of that aid as soon as possible, he states.