Two of AirAsia X's creditors – BOC Aviation and Malaysia Airports (Sepang) (MASSB) – have taken legal action to challenge its proposed debt restructuring, according to the airline group.
AirAsia X was served on 15 October a sealed copy of BOC Aviation's application in the High Court of Malaya, dated 14 October, to intervene in the airline group's application regarding its proposed debt restructuring scheme, it said in a 26 October disclosure to Bursa Malaysia.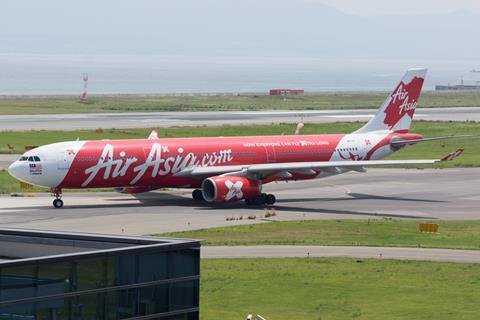 The company states it was served by Malaysia Airports (Sepang) (MASSB) an unsealed copy of an application dated 23 October, similarly described and serving the same intent.
According to a 23 October disclosure by MASSB's parent company Malaysia Airports Holdings Berhad (MAHB), the airport operator group filed on the same day an application to be excluded from AirAsia X's proposed debt restructuring, on the basis that MASSB is a secured creditor and not unsecured as AirAsia X claims.
AirAsia X's latest disclosure was a direct response to media reports about its proposed debt restructuring plan.
The airline group says in the same statement that it has not taken any action to liquidate its Indonesian operations, while its investment in Thai AirAsia X has been fully impaired, according to audited financial statements for the financial year (FY) ended 31 December 2019.
"In respect of the liquidation of AirAsia X Indonesia, while it is known that AirAsia X Indonesia ceased operating scheduled services in January 2019, no liquidation proceedings have commenced as at the date of this announcement," it states.
AirAsia X's FY 2019 annual report indicates that the company's effective equity interest in each of entities Thai AirAsia X and Indonesia AirAsia Extra is 49%. The former is structured as an associate company and the latter, a joint venture.
AirAsia X further indicates plans to raise up to MYR500 million ($120 million) to "restart the company post-restructuring".
"However, it is prerequisite that the proposed debt restructuring scheme has to be completed and successful before the company can formalise any fundraising exercise," the group states.