A team led by experienced industry executive Erik Braathen is planning to launch an airline in Norway that reflects "the new economic reality".
The announcement comes as incumbent operators Norwegian and SAS struggle amid the coronavirus crisis – but also on the same day that pan-European low-cost operator Wizz Air announced it would establish a base at Oslo and commence domestic flights in the country.
Amid this challenging environment, the new carrier expects to begin flights in the first half of 2021 with an initial fleet of five Airbus A320 or Boeing 737 aircraft, and serve domestic and European sectors.
"We believe it is the right time to start a new airline," Braathen states. "We will be able to lease modern aircraft for a reasonable price, hire top-tier staff, and build a digital company with less complexity in order to lower cost and achieve profitability with fewer airplanes.
"We will be offering passengers competitive prices and an efficient and easy digital journey from ticket purchase to destination arrival."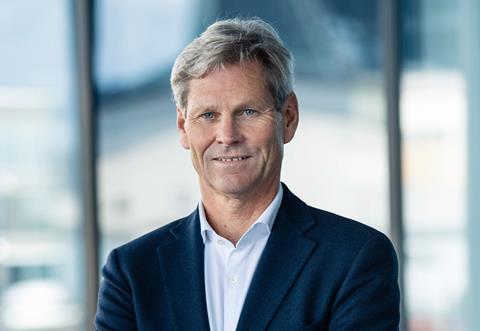 Noting that the aviation industry has been "characterised by an unsustainable volume growth", the start-up says its business model will "not depend on making people fly even more to achieve profitability".
Instead, it explains, flight times and destinations will reflect the airline's aim to be "a responsible transportation alternative where train, bus or car is not a viable option".
The company – which currently has 25 employees – is working to secure funding for the project, "based on private capital and access to temporary and relevant financial support from the government".
It notes that a formal request has been sent to the Ministry of Trade, Industry and Fisheries, as Norwegian authorities work "to secure operations and jobs in the aviation industry".
The business's leadership team includes several former Norwegian executives, including Thomas Ramdahl and Asgeir Nyseth.
Braathen himself was on the board of Norwegian Air Shuttle between 2002 and 2009. He previously served as chief executive of Norwegian operator Braathens SAFE for 10 years through to 1999. The latter merged with SAS in 2004.
Swedish carrier Braathens Regional Airlines – which filed for protection in order to undergo a restructuring exercise in early April – is ultimately owned by Erik Braathen's brother Per Braathen.