North American start-up carrier Canada Jetlines lost C$940,000 ($698,000) during the second quarter as it continues expanding its scheduled and charter operations.
The ultra-low-cost carrier (ULCC) lost C$3.6 million during the same three months of last year, for comparison.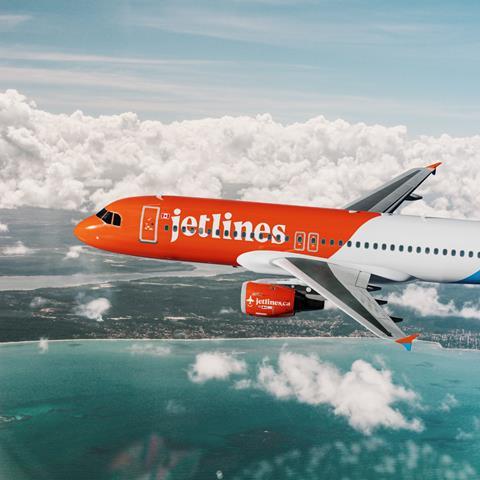 Jetlines said on 14 August that it generated C$8.8 million of quarterly revenue, up 73% from last year.
"We are very proud of the results overall," chief executive Eddy Doyle said during the company's earnings call. Its revenue was boosted by higher aircraft utilisation and a 65% bump in flight hours over the prior year period.
The Toronto-based carrier ended the quarter with C$5.1 million in current assets, up from C$2 million on 31 December, mainly due to an increase in the company's cash position.
However, the carrier's liabilities jumped to C$13 million, compared with C$8.2 million at the end of last year, due to an "increase in accounts payable" and a "C$4 million increase in deferred revenue for cash collected in terms of future flying".
Jetlines acknowledges that it "will need to raise additional capital to support its business plan".
"The company is seeking additional capital in the form of debt, convertible debt or equity in order to further invest in the business and facilitate the continued growth of the fleet," it says.
The discounter entered the North American passenger market in September 2022 and currently operates scheduled flights between Toronto, Cancun and Las Vegas. It will increase flight frequencies to both warm-weather destinations and will soon announce additional cities in its burgeoning leisure network, Doyle says, adding that Jetlines will continue operating out of Toronto for the foreseeable future.
Jetlines recently took delivery of its third leased Airbus A320, which the carrier hailed as a "significant milestone" in its growth strategy.
The ULCC plans to add two more of the Airbus narrowbodies in the second half of the year, and five more in both 2024 and 2025 for a 15-strong jet fleet.