Canada's Chorus Aviation reported a profit of C$20.3 million ($15.2 million) during the second quarter of 2023, boosted by aircraft leasing revenue, foreign exchange rates, parts sales, MRO activities and contract flying.
For comparison, the company posted a loss of C$40.4 million during the same three months of 2022.
Halifax-headquartered Chorus owns Canadian regional airlines Jazz Aviation and Voyageur Airways, plus aircraft lessor Falko Regional Aircraft.
Chorus generated revenue of C$397million during the period, slightly higher than last year's C$392 million during the same three months.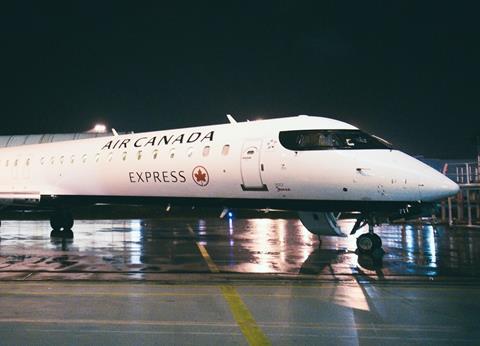 The company's quarterly expenses fell 11.4% year-on-year, to C$341 million from C$386 million.
For the first six months of the year, revenue rose 10.5% over last year's figures, and costs increased just 1.5%,
"The market for regional aviation remains strong," says chief executive Colin Copp. "In the second quarter, Falko had 20 aircraft transactions with nine distinct airline customers across six continents. In addition, as of June 2023, regional current market values and lease rates have shown signs of recovery from pandemic lows, reflecting a positive forward outlook."
Copp says the company continues to see "many opportunities to deploy funds in regional aircraft leasing".
However Jazz capacity is "currently constrained" as the company has lost more than 300 pilots to Air Canada under the existing pilot flow agreement, in addition to attrition to other airlines. That trend is expected to continue "in the near term", he says.
"In the same period, we have successfully recruited and trained over 300 pilots and are collaborating with Air Canada to explore ways to increase flying capacity under the CPA," he adds.
The largest regional operator in Canada, Jazz – which flies under the branding of Air Canada Express – currently has 107 regional jets and turboprops in service, according to Cirium fleets data.