Representatives from Canada's airlines, airports and tourism sector have called on the government to quickly develop a national strategy to reopen the country to travel.
The appeal comes amid a ramp-up of the country's Covid-19 vaccination roll-out, and the industry is eager to begin building back its business.
Canada has had some of the harshest and longest-running coronavirus mitigation measures in place, which have so far hampered any kind of meaningful recovery of the air transport infrastructure in the vast country.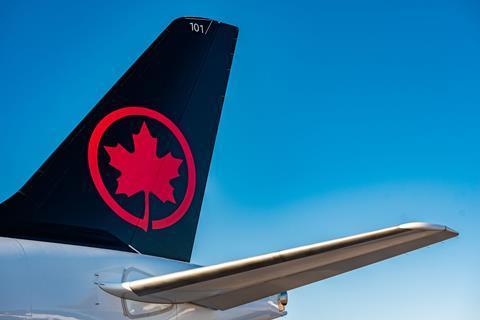 "We need clarity," says Air Canada chief executive Michael Rousseau, speaking on a webinar sponsored by the Canadian Airports Council on 27 May. "We are much closer to the end of this than the beginning."
"No doubt governments want assurance before they start opening up travel," he adds. "But now that we have this incredible runway on vaccinations in front of us, now is the time and the opportunity for the Canadian government to reinforce that travel is a good thing. It's good for the economy, for customers and for employment."
Air Canada has no information on the federal government's reopening plans, he adds. "It has not been communicated as clear as we would like."
The government needs to "act faster, now, and more decisively", Rousseau says.
It will take 45 to 60 days for operations at airports and in the hotel and hospitality sector to prepare to receive large numbers of guests again, the executives say. Considering it is already the end of May, the industry fears that any further delay will put its usually busy mid-year holiday season business in jeopardy.
"Where are we 60 days from now? We've lost another summer," says David Goldstein, the chief executive of the tourism authority of the western Canadian province of Alberta, Travel Alberta.
Alberta on 26 May joined British Colombia and Ontario in publishing a re-opening plan for that region, contingent upon case counts, hospitalisations and the vaccination programme. But the industry is still waiting for the federal government to do the same.
"We could have a successful summer, but the ecosystem doesn't prime that quickly," he adds. "I'm not sure there is a sensitivity to that at the federal level."
"We may lose a bit of this summer, but certainly we don't want to lose the winter or next summer," Air Canada's Rousseau adds.
Philippe Rainville, chief executive of Aeroports de Montreal, the operator of Montreal-Pierre Elliott Trudeau International airport, says that the biggest factor is hiring trained staff and developing new processes for the movement of people through the facility, for example at security checkpoints.
Andrew Gibbons, vice-president of government relations and regulatory affairs at Calgary-based WestJet, says that Canadians who want to travel are becoming increasingly vocal, and that may sway the government to act.
"Canadians' views are changing and evolving very quickly," Gibbons says. "We think public opinion is going to move government more than anything else."
Canada has had some of the strictest travel rules in place since March 2020. All international inbound passengers are subject to a mandatory 14-day quarantine upon arrival – the first three days of which must be spent at a government-authorised hotel at guests' expense – and undergo repeated testing.
Many provinces had introduced their own requirements as well, which had also made domestic travel complex and difficult.
The longest peaceful border in the world, between the United States and Canada, has been closed to all non-essential travel for more than 14 months. There is still no indication of when it will reopen.