Canadian ultra-low cost carrier Swoop was fined $175,000 in civil penalties by the US Department of Transportation (DOT) for failing to provide timely refunds to passengers affected by flights cancelled or significantly delayed due to the Covid-19 pandemic.
Served 22 November by the DOT's Office of Aviation Consumer Protection (OACP), the order cites some 250 complaints from customers who said Calgary-based Swoop didn't deliver refunds for flights to and from the USA that were disrupted in March 2020 – unless passengers had specifically purchased a "refundable" ticket. The airline provided travel credits to travellers affected by delays and cancellations.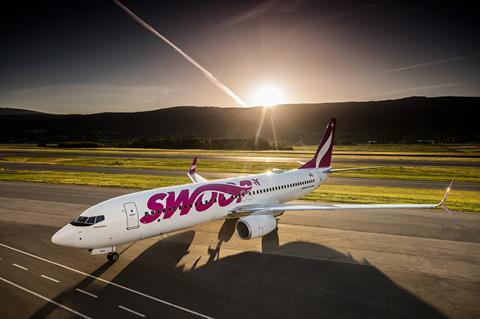 "Swoop was unable to provide the department information regarding the length of time that it took to process the thousands of refund requests that it received directly from consumers," the OACP says. "It appears that Swoop took more than 100 days to process many of these refunds… OACP has determined that many consumers experienced significant harm from the extreme delay in receiving their refunds."
In its response, Swoop argued the situation was extraordinary and "had it not conserved cash out-flow… and reduced staff in the immediate aftermath of the pandemic shutdown, Swoop may have faced collapse, which is a compelling, offsetting consumer and public benefit – namely preserving one of the very few transborder [ULCCs] during the global pandemic crisis."
To avoid litigation and "without admitting the violations", Swoop agreed to avoid future violations and the $175,000 fine – half of which is due within 30 days, with the other $87,500 being credited to Swoop for refunding passengers who chose not to travel and were not entitled to refunds under US law.
WestJet's low-cost subsidiary, Swoop is a leisure carrier operating a fleet of six new Boeing 737 Max 8s and 10 737-800s.