China Southern Airlines has described one of its Airbus A380 pilots as the "King of Quarantine" after he spent 189 days, or 4,536h, in isolation during 2021.
In a 14 January post on social media site Twitter, the Guangzhou-based airline writes: "On duty in 2021, he delivered thousands of passengers and supplies around the world on board the superjumbo."
A more detailed WeChat post from the carrier – which is intended to celebrate the "great sacrifice and dedication" of its crew during the Covid-19 pandemic – suggests Ma Jian was on duty for 75 days during the year, completing 505h of flying. That equates to around 1h for every 5h spent in quarantine.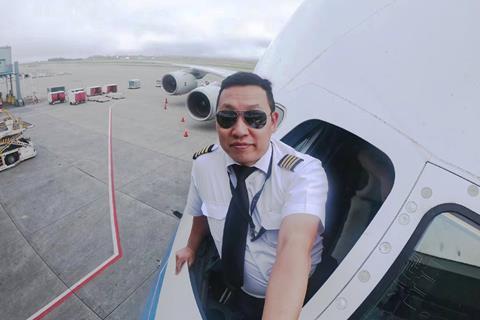 "Every China Southern Airlines pilot knows that they maintain the stability of the international logistics supply chain and have become a symbol of China's national strength during the epidemic," the airline states.
Ma is quoted as saying that the "loneliness" of quarantine can be challenging, but that many people have it "much more difficult than us" during the pandemic.
"After each isolation, we can go home and hug our families," he says.
The carrier adds that over the past two years, more than 30 of its A380 pilots have been quarantined for more than 300 days each.
In 2021, "many pilots" in China Southern's Boeing 777 fleet also quarantined for more than 170 days, it says.
The WeChat post further highlights the work of flight attendant Liu Hui, who spent 310 days in quarantine over the past two years.
While most countries are now focused on mitigating the impact of Covid-19, rather than eradication of the disease, China continues to pursue a 'zero-Covid' policy, with tight border controls a central part of that approach.