Colombia's Directorate of Air Transport and Aero-Commercial Affairs, also known as Aerocivil, has formally approved the merger of Avianca and Viva Air.
The decision, dated 25 April, comes just over a month after Aerocivil tentatively agreed to the transaction.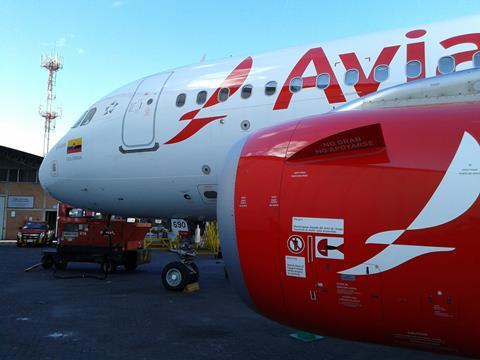 "The Directorate of Air Transport and Aerocommercial Affairs issued [a resolution], by which it resolves the appeals filed by the airlines Avianca, Viva, Wingo, Ultra Air and JetSmart, as well as the request of the attorney general's office of the nation, confirming the conditional approval of the integration operation," Aerocivil says.
Avianca did not immediately respond to a request for comment.
Avianca has been pursuing Viva for almost a year, but Aerocivil rejected a proposed tie up plan last November. Then, in January, Aerocivil re-opened the case, citing "substantial irregularity in the processing of the administrative action in the first instance".
Viva ceased operations in February, blaming the regulatory delay.
On 22 March, the aviation regulator tentatively approved the transaction, but placed conditions on it, which Avianca said it would study and "determine the feasibility of complying with them".
These conditions included refunding customers who had bought tickets on cancelled Viva flights, and allowing those who have tickets pending to fly. The carriers must also return some take-off and landing slots at Bogota, maintain Viva's low-cost options and increase frequencies on the Bogota-Buenos Aires route.
At the time, Avianca said that it would be unable to meet some of those conditions as "Viva Air no longer has the same capabilities – route network, aircraft, workers – that it had before the temporary suspension of its operations".
Chilean low-cost carrier JetSmart, meantime, is in the process of setting up a subsidiary and base in Colombia. In February, Aerocivil approved 27 domestic routes for the carrier and on 16 March the airline said it had signed a letter of understanding to acquire another domestic carrier, Ultra Air. Six days later, JetSmart scrapped those plans. Ultra Air ultimately shut down, suspending all flights on 29 March.