A day after United Airlines killed the long-hated change fee, Delta Air Lines and American Airlines have matched the Chicago-based carrier's move, also pledging to "permanently" eliminate all change fees for domestic and some international travel.
Atlanta-headquartered Delta and Fort Worth-based American both say on 31 August that the idea behind the policy change is to allow customers more flexibility with their travel plans during what is forecasted to be a choppy post-coronavirus rebound.
But an airline financial analyst wonders if the moves, which come shortly before a government financial aid programme expires, will indeed be permanent.
"Management said this is permanent. We are choosing to take them at their word and assume permanent means permanent until traffic growth accelerates past 2019 levels, at which time we expect this may be re-evaluated," says Helane Becker, senior research analyst for aviation at Cowen Securities.
"In addition, if a lot of people move flights around and make it more difficult for airlines to plan for reasonably full and profitable flights, we expect the airline may reconsider," she adds.
In announcing the change, Delta chief executive Ed Bastian says his airline must "approach flexibility differently than this industry has in the past".
"Today's announcement builds on that promise to ensure we're offering industry-leading flexibility, space and care to our customers," Bastian adds.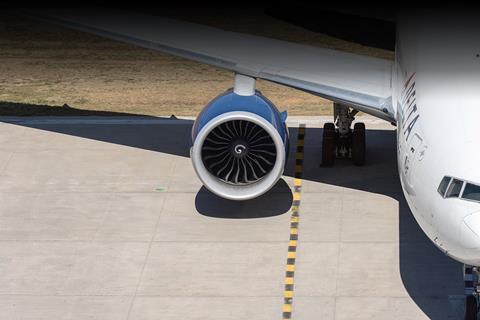 American's announcement came within minutes, with a similar explanation.
"In a world that's constantly changing, American is resolute to our purpose of caring for customers at all points of their travel journey," says Vasu Raja, American's chief revenue officer. "American is offering more flexibility and ease than ever before, should travel plans change."
Cowen's Becker says that while eliminating change fees will please travellers, airlines will suffer minimal financial impact. Having suspended change fees due to the coronavirus earlier this year, "no one is making money in this area anyway".
She estimates those fees made up less than 2% of revenue prior to the global health crisis.
The big three major US carriers are also offering free same-day standby on earlier flights to the same destination as well as better access to upgrades and fares. The policy at United and Delta applies to destinations in the US, Puerto Rico and the US Virgin Islands. American offers the policy to destinations in those regions as well as to Canada, Mexico and the Caribbean. All fares and classes are included except so-called "basic economy" fares.
In one month, the US government's payroll support for airlines will end, leaving carriers to fend for themselves and setting the stage for mass layoffs. According to unions, about 100,000 jobs could be lost when employee protections enshrined in the act expire – unless lawmakers pass an extension.
For years, consumer-advocacy groups have criticised airlines for change fees, calling them unfair to travellers.
Airlines had, until this year, resisted eliminating or reducing the fees, with the exception being Southwest Airlines, which did not charge fees to begin with.
But the coronavirus downturn has shifted the industry, forcing carriers to broadly overhaul their businesses in response to a drastic collapse in demand.
American Airlines, Delta Air Lines and United had already waived the fees temporarily due to the global pandemic.