Delta anticipates its business will continue improving in the third quarter, with revenue and capacity expected to creep closer to 2019 levels thanks partly to strong demand for travel within the USA and to Latin America.
The company expects its third-quarter revenue will be 30-35% less than in the pre-pandemic third quarter of 2019, with capacity (measured in available seat miles) down 28-30%.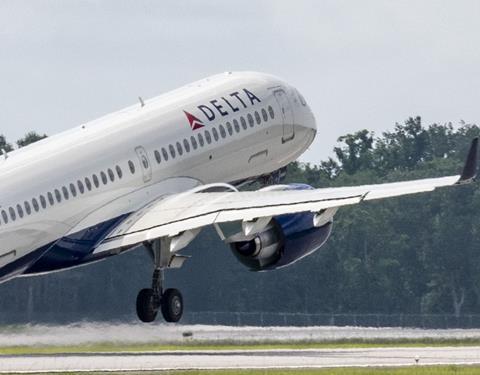 That would be an improvement, as Delta's revenue in the second quarter of 2021 was 43% less than two years prior, and capacity was 32% less.
Delta's domestic-US capacity is inching back to pre-pandemic levels; the second-quarter 2021 figure was 19% less than in the same period of 2019.
Delta is also seeing particularly heavy demand for leisure travel to Latin America, and for business travel to Mexico, both of which are "actually exceeding 2019 levels", Hauenstein adds.
Transatlantic travel demand is starting to rebound, too, though that sector's recovery remains hamstrung by travel restrictions in many countries. Delta's transatlantic capacity across the Atlantic in the second quarter was 68% less than the comparable 2019 figure.
Among the various global markets, Delta's transpacific flights are recovering slowest, Hauenstein says.
"The Pacific…we expect this to be the laggard due to low vaccination rates and continuing outbreaks… and restrictions," he says. "We are looking at 2022, at the earliest probably, for significant recovery in the Pacific."