Delta Air Lines has experienced a "not insignificant" negative change in business travel due to recent strikes in the US automobile and film industries.
The Atlanta-based carrier said on 12 October during its quarterly earnings call with industry analysts that while leisure travel remains strong across its network, especially internationally, business travel to and from its Detroit and Los Angeles hubs has suffered due to the widespread work stoppages.
Hollywood actors and writers went on strike earlier this year to demand higher pay and better conditions as streaming media and increased use of artificial intelligence tools threatened to cut into their earnings. In Detroit, the United Auto Workers union began labour action last month as it negotiates new contracts with the country's three unionised automakers - Ford Motor Company, General Motors and Stellantis.
Combined, the strikes have had a "modest impact" on earnings, says Delta president Glen Hauenstein. "There's been a not insignificant change" in business travel to and from Los Angeles and Detroit, he adds.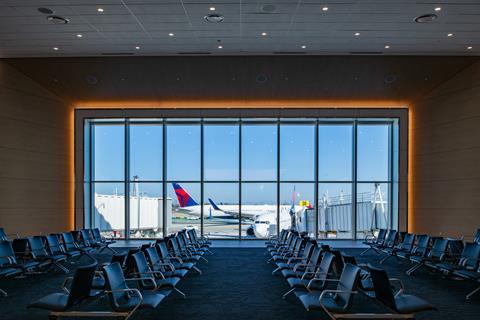 "We are very big in both of those sectors," he says. Of all the US major airlines, "we are probably the most impacted by those two sectors".
However while the business travel segment struggles with these disruptions, leisure travel demand, especially to Europe, has been impressive, executives say.
"We are excited about the lengthening of the European travel season," Hauenstein says. Travel demand through the end-of-year holiday season and the new year remains strong. "There's really only a six-to-eight week period that are the doldrums for Europe."
In Latin America, "leisure is still very strong even through shoulder and off-peak periods." Mexico especially "has been a great source of strength for us," with "incredible demand from the business sector", Hauenstein adds.
In Asia, the airline continues rebuilding its network to China as demand rises in the fourth year after Covid-19 brought global aviation to a near standstill. Hauenstein says Delta is "very excited" about its Incheon, South Korea hub, especially for connections between the USA and Southeast Asia.
The South Pacific "has been a really great surprise" for Delta, tracking with the high demand for leisure destinations. "That's doing really well, as well as Japan, and producing great returns," Hauenstein says.
Delta has posted "record profitability through all international entities", Hauenstein says.
Earlier in the day, Delta reported that its third-quarter profit rose 59% year-on-year to more than $1.1 billion, as revenue jumped 11% year-on-year, from just under $14 billion to $15.5 billion.That includes a 14% increase in passenger revenue.
Delta's revenue from domestic flying increased just 6% year-on-year in the third quarter, but jumped 34% on transatlantic routes, 20% on Latin American routes and 65% on transpacific routes.