Low-cost Canadian carriers Flair Airlines and Lynx Air plan to expand operations next year as competition in the North American discount air-travel market heats up.
Lynx, which launched revenue flights using new Boeing 737 Max 8s this year, said on 28 September it would grow its network to include warm-weather destinations in the USA, with flights to Orlando, Phoenix, Los Angeles and Los Vegas from its hubs in Calgary and Toronto.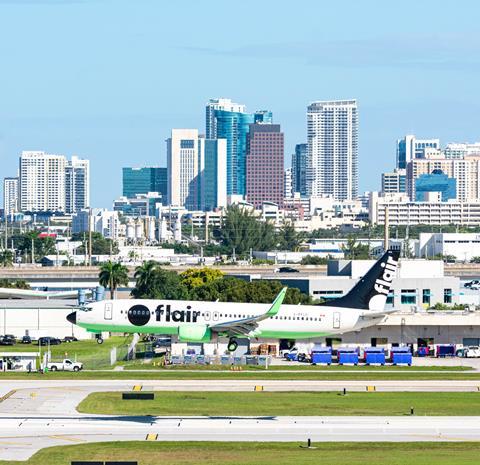 The discount start-up's Orlando-Toronto route will launch on 27 January 2023. Then, in February, Lynx will become the only ultra low-cost carrier flying from Calgary to Las Vegas, Los Angeles and Phoenix, according to the flight-tracking website FlightAware.com.
"With winter approaching, we know Canadians love to travel south in search of warmer weather," says Merren McArthur, chief executive of Lynx. "We are thrilled to be offering an ultra-affordable option to four of the most popular sun destinations in the United States."
Meanwhile, Flair's CEO Stephen Jones outlined an ambitious schedule for summer 2023 during a 28 September press conference, saying his company will greatly increase the frequency of its core domestic routes and flights to destinations in Mexico.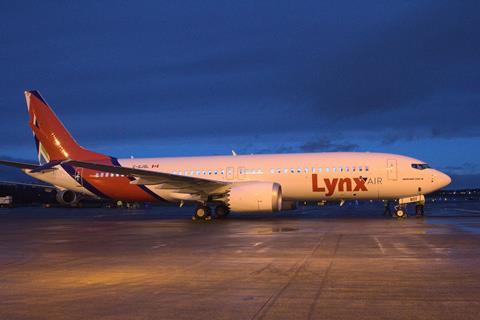 Flair is beginning to achieve "density" and "scale" in the major Canadian markets of Calgary, Edmonton, Montreal, Toronto and Vancouver, Jones says. "We're starting to get real relevance in those markets."

Next summer, Flair will step up to 15 daily departures from Vancouver International airport and 17 daily departures from Toronto Pearson International airport. Flair will also add new destinations in coming months, Jones says.
Canada's field of low-cost carriers is suddenly crowded. Start-up airline Canada Jetlines completed its first passenger flight on 22 September, joining newcomer Lynx and more-established passenger carriers Flair and Swoop in the low-cost-carrier segment.
"We focus mostly on our own game," Jones says of the competition. "We'll have 27 aircraft by the summer and we think the market can comfortably take that capacity. The others will do what the others will do."
Flair added eight aircraft this summer to bring its fleet to 19, with a goal of having 50 aircraft in operation by 2025.