The US Department of Transportation has rolled out a new online tool ahead of Labor Day weekend to give air travellers clear information about their options upon experiencing travel disruptions.
Air travel has been highly chaotic in airports across the country this summer as airlines have cancelled thousands of flights and airport staff struggled to meet surging demand – frustrating millions of passengers, especially over busy holiday weekends.
Airlines are required by the US Department of Transportation to refund passengers for cancelled flights or promptly rebook them, but customers are often confused about how to redeem refunds – and compensatory services such as meal vouchers and hotel stays are not guaranteed, the DOT said in a recent statement.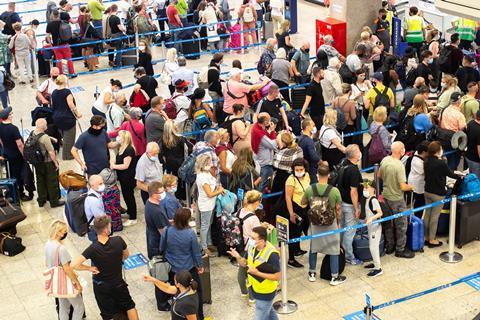 Available on the DOT's Aviation Consumer Protection website, the new Airline Customer Service Dashboard will serve as a "one-stop shop", providing information to air travellers faced with flight delays or cancellations for reasons under carriers' control, the DOT says on 1 September.
The move comes at the urging of US Secretary of Transportation Pete Buttigieg, who sent an 18 August letter to the 10 largest US airlines blasting operational issues as "unacceptable" and urging them to improve customer service before the holiday weekend.
"Passengers deserve transparency and clarity on what to expect from an airline when there is a cancellation or disruption," Buttigieg said in the statement. "This dashboard collects that information in one place so travellers can easily understand their rights, compare airline practices and make informed decisions."
The DOT will "hold airlines responsible for adhering to their customer obligations", he added.
All but one of the country's 10 largest airlines – Nevada-based low-cost carrier Allegiant Air – responded to the secretary's letter by making "significant changes to their plans to improve services provided to passengers when their flights are cancelled or delayed because of an airline issue," the federal department says.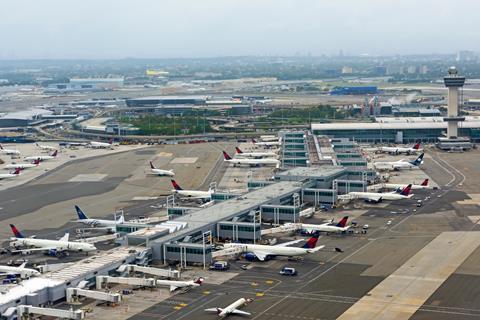 None of the 10 airlines guaranteed meal vouchers or hotel accommodations prior to receiving Buttigieg's letter, but now nine of 10 guarantee meals and eight of 10 guarantee hotel stays, says the department.
Trade group Airlines for America calls the dashboard an opportunity for airlines to formalise and clarify policies that were already in place but may not have been clear to consumers.
"Carriers welcome opportunities to simplify travel policies, clarify existing practices and increase transparency for travellers," the group says. "US airlines publicise their customer service plans on their individual websites, and the newly launched airline industry dashboard gives travellers another platform to access that information."
More than 3% of US carrier's flights in the first six months of 2022 were cancelled and airline consumer complaints are up 270% from pre-coronavirus pandemic levels, according to the department's Air Travel Consumer Report.
Meanwhile, an investigation conducted by the department's Office of Aviation Consumer Protection recently found that the 10 largest US airlines made "extreme delays" in refunding flights that were cancelled or significantly changed.