EasyJet has raised £419 million ($521 million) by placing 59.54 million shares through an immediate accelerated bookbuilding process.
The UK low-cost carrier had disclosed on 24 June that it was aiming to raise £400-450 million by issuing just under 15% of its current share capital.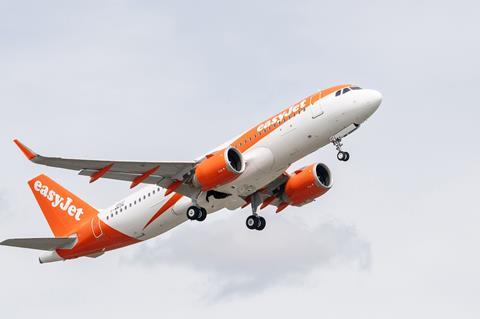 In a 25 June notice to the London Stock Exchange, the airline says it successfully placed the shares at a price of £7.03 per share, representing a 5% discount over its closing share price of £7.40 per share on 24 June.
"EasyJet consulted with a number of its major shareholders prior to the placing and has respected the principles of pre-emption through the allocation process," states the airline. It adds that it is "pleased by the strong support it has received from existing shareholders and others".
Just under 10% of EasyJet's ordinary share capital will be issued under existing authority, with initial admission set to take effect on 29 June. The remainder will be issued, subject to shareholder approval, following a meeting on 14 July.
BNP Paribas and Credit Suisse are acting as joint bookrunners on the transaction.
EasyJet revealed on 24 June that it had made a pre-tax loss of £353 million in the first half of its financial year, compared with the previous interim loss of £272 million. Its cash position, as of 22 June, stood at £2.4 billion, the airline having already drawn on a $500 million credit facility, accessed £600 million in UK government coronavirus corporate funding, and raised £400 million through two new loans.
Bernstein analyst Daniel Roeska is encouraged by EasyJet's cost-cutting measures, writing in a 25 June research note that he expects the airline to take about £1 billion of non-fuel costs out of the business in financial year 2021, compared with 2019, "keeping unit cost constant and providing a runway for further improvements as the company pivots back to growth in FY22+".
He adds: "Looking through the crisis and its aftermath, EasyJet will have strengthened its position in key markets with a better cost position."