Germany's plan to contribute up to €1.25 billion ($1.53 billion) to TUI's recapitalisation has been approved by the European Commission, which says the Hannover-headquartered group is facing "a risk of default and insolvency".
The state recapitalisation includes a €420 million silent participation, convertible into shares, by German government fund WSF, a non-convertible silent participation of up to €680 million – €400 million of which will not be required if this amount is provided in guarantee measures by the regional state or federal government – and a €150 million convertible warrant bond.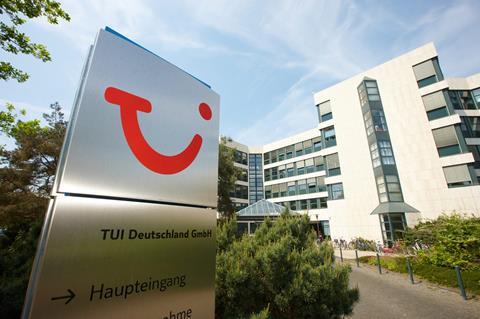 "With this measure, Germany will contribute up to €1.25 billion to TUI's recapitalisation and help the company weather the crisis," states EU competition chief Margrethe Vestager. "At the same time, the state will be sufficiently remunerated for the risk taxpayers assume and the support will come with strings attached to limit distortions of competition."
Among the conditions are a "strict limitation" on management remuneration at TUI, including a ban on bonus payments, until at least 75% of the recapitalisation is redeemed, and a stipulation that TUI "cannot use the aid to support economic activities of integrated companies that were in economic difficulties already on 31 December 2019".
TUI is also prevented from acquiring a stake of more than 10% in competing companies until 75% of the recapitalisation is redeemed. The Commission says that TUI has committed to work out a "credible exit strategy within 12 months after the aid is granted", unless the state's intervention is reduced below 25% of equity by then.
"If six years after receiving the recapitalisation aid the state's intervention is not reduced below 15% of TUI's overall equity, a restructuring plan for TUI will be notified to the Commission," it adds.
The package is TUI's third since the Covid-19 crisis began. In April, the group received €1.8 billion from state-owned government development bank KfW. This was followed by another €1.2 billion package from KfW in August.
The latest recapitalisation also foresees a capital increase by private investors of up to €500 million, up to €400 million in guarantee measures by the regional state or federal government, an extension from March 2021 to July 2022 of a €500 million liquidity facility from KfW's coronavirus programme, and a €200 million secured revolving credit facility to be provided by KfW and commercial banks.
"I welcome the participation by private investors to the plan, as it limits the need for state aid while contributing to the recovery of TUI," says Vestager.