Ethiopian Airlines is making slow progress with talks regarding cooperation with South African Airways (SAA), according to the former's chief executive Tewolde Gebremariam.
The Addis Ababa-based carrier said in October last year that it was willing to provide "planes, pilots and maintenance services" to ailing SAA as part of a "joint venture" with the country's government, but noted that it did not wish to take on legacy issues such as debts.
Speaking during a CAPA Live session today, Gebremariam says that talks with South Africa's government "have been a challenge so far".
"We are still discussing, but I would say it has not made the expected progress," he states.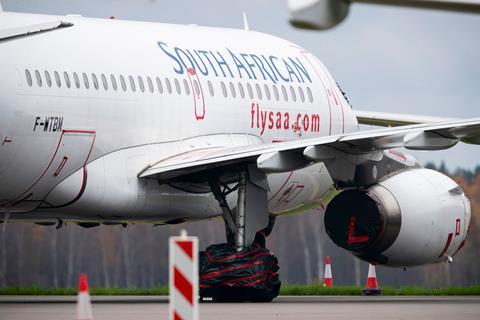 Explaining Ethiopian's strategic thinking regarding a potential SAA tie-up, Gebremariam notes that South Africa's origin and destination-focused traffic means its is a very different proposition to the hub-based model at Addis Ababa.
That dominance means South Africa is "very, very competitive… because every mega-carrier in the world is there", Gebremariam observes.
"To succeed in that market, one has to be inside South Africa," he states.
Ethiopian, which has a history of investments in other African carriers, therefore believes that "the only way we can look at opportunities, is if we cooperate with South African Airways", says Gebremariam.
SAA is being restructured as part of a rescue plan that also sets out ambitions to find a strategic equity partner for the carrier.