European regulators have cleared a €462 million ($558 million) loan from the Portuguese state to flag carrier TAP, having deemed the support to be within state-aid rules.
The European Commission approved the measure under legislation that allows for financial support to companies impacted by exceptional events such as the Covid-19 pandemic.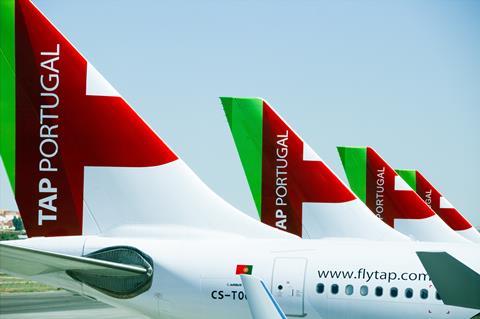 Portugal notified the Commission that it intended to provide the financing to TAP for the damage suffered between 19 March and 30 June 2020. The aid will take the form of a loan that may be converted into capital and disbursed to the Star Alliance airline in one or several installments.
The Commission found in particular that the Portuguese measure will compensate damage that is directly linked to the coronavirus outbreak. It also found that the measure is proportionate, as the compensation does not exceed what is necessary to make good the damage.
In order to ensure that there will be no "overcompensation", Portugal is required to review and report back to the regulator on the amount of actual damage suffered, following independent verification based on the company's audited accounts, by September 2021. Any excess public support will have to be returned to the government.
In June 2020 Portugal won approval from the Commission to provide a €1.2 billion state rescue loan to its national carrier to address "immediate liquidity needs". The government nationalised TAP last year.
The Portuguese authorities committed that the airline would reimburse the loan or submit a restructuring plan within six months, to ensure TAP's "future viability". The Commission says it is currently assessing the restructuring plan submitted by Portugal in this context under a separate procedure.