European Commission competition regulators have opened a state aid investigation into a €400 million ($438 million) loan granted by the Italian state to struggling Alitalia.
The probe relates to the granting of a €400 million loan to Alitalia to facilitate the streamlining of the company in order to attempt to sell its assets. The Italian carrier has been in extraordinary administration since May 2017, after then key investor Etihad baulked at fresh funding when staff rejected a unions-brokered productivity deal.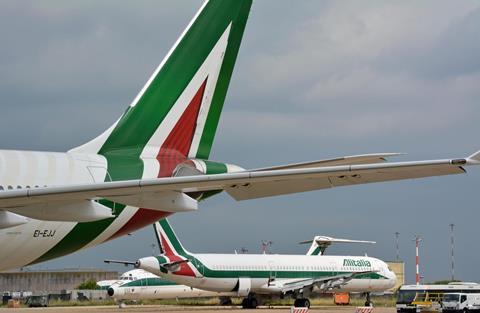 In January 2020, a decree-law authorising the loan was converted into law by the Italian Parliament. The decree also provides that the procedure enabling the disposal of Alitalia's assets must be carried out by 31 May 2020. A new sales process, carried out by the extraordinary commissioner, is expected to be launched shortly, notes the European Commission.
"In this context, the Commission's in-depth investigation will provide clarity to Italy and the company as well as interested buyer(s), if the €400 million loan constitutes state aid and if it complies with EU state aid rules," it says, in detailing the launch of the investigation.
Interested parties may trigger state aid investigations by lodging complaints with the Commission. "In this case, the Commission has received a number of complaints, alleging that the loan constitutes state aid that is not compatible with the applicable EU rules," it says.
European competition regulators last April opened an in-depth investigation into an €900 million bridging loan to Alitalia - granted to the cash-strapped carrier in 2017 to enable it to continue operations. That investigation remains ongoing and is separate from the new probe.