Pilots at FedEx have reached a tentative agreement with the cargo carrier that averts threatened strike action, according to the Air Line Pilots Association, International (ALPA) union.
"For more than two years, our pilots have demonstrated their unwavering support of our negotiating committee, and just two weeks ago voted overwhelmingly to authorise a strike," Chris Norman, chair of the FedEx ALPA Master Executive Council said on 31 May.
"This tentative agreement represents the culmination of a tremendous effort, and would not have been possible without the solidarity, patience, and determination of every FedEx pilot."
Crews will now vote on the tentative agreement, the details of which the union did not disclose.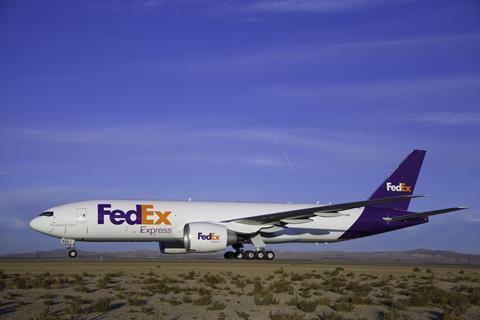 The deal comes just two weeks after Canadian carrier WestJet reached an agreement with its pilots, also represented by ALPA.
WetJet pilots had threatened to strike and disrupt operations over Canada's first long holiday weekend of the all-important Northern Hemisphere summer travel season. Negotiations went down to the wire but the two sides reached agreement with just hours to spare.
Pilots at other carriers including Delta Air Lines and American Airlines have recently won large pay raises and quality of life improvements as carriers scramble to keep flightdeck seats filled amid an industry-wide pilot shortage.