Finnair is to launch a €500 million ($542 million) rights offering to rebuild its equity after disclosing it expects to lose around €2 million a day during the second quarter.
The Finnish carrier today disclosed revenues fell 16% in the three months ending March 2020 and passenger levels dropped from 3.1 million to 2.7 million as the coronavirus crisis began to take hold.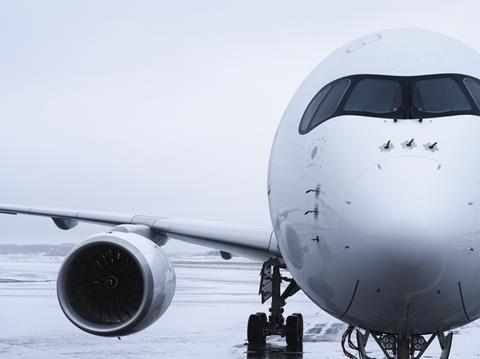 Comparable operating losses for the period deepened to €91.1 million from €16.1 million for the first quarter last year.
Net costs also rose driven by a €55 million increase relating to fuel and foreign exchange hedging. As a result the carrier's first quarter net loss deepened to €142.6 million from €38.8 million.
Finnair is expecting to operate its current minimum network throughout the second quarter, estimating that with this minimum network, its comparable operating result will be a daily loss of approximately €2 million throughout the second quarter.
The Oneworld carrier expects the recovery in air travel to begin in stages from July, but says its too early to assess the pace of this recovery.
Noting the outlook for the rest of 2020 is "unclear", it reiterates its earlier profit warning from March stating comparable operating loss "will be significant" for 2020.
Finnair says its liquid cash funds stood at €833 million at the end of the first quarter. Chief executive Topi Manner says: "In the event that these exceptional circumstances continue, we have drawn up an additional financing plan, which includes a €600 million pension premium loan to be drawn, if necessary, as well as aircraft sale and leaseback arrangements.
"Even if the coronavirus situation continues, Finnair's cash position will be secured beyond the first half of 2021," he says.
"We have also announced that we are planning for an approximately €500 million share issue to strengthen the company's equity," Manner adds.
The airline says that the Finnish Government's Ministerial Committee on Economic Policy has supported that a supplementary budget, which would cover participation of Finland in the offering, is proposed to the Finnish Parliament. Finland currently holds a 55.8% stake in Finnair.
"Despite the blow caused by the coronavirus, we want to ensure that Finnair remains a competitive airline in the future," says Manner.
"Once this acute crisis has eased, we will face an important rebuilding period. We expect aviation to recover slowly from July onwards, and passenger numbers to return to 2019 levels in two to three years. Therefore, it is likely that we will have to continue the temporary layoffs, even after the summer, and adapt our resources to the decreased traffic.
"By managing this period well, we will have a good foundation for longer-term growth and job creation. That is why we will continue preparing for different alternatives. We have drafted scenarios and amended our operations to be more flexible so that we can time our future choices as well as possible."
He adds the airline is also assessing the impact of the crisis on its long-term strategy, including financial targets and fleet investments.