US ultra-low cost carrier Frontier Airlines is offering a flat rate for unlimited flights between its destinations in the USA with a new annual subscription package.
The so-called GoWild! Passes ($599) apply to travel starting 2 May 2023 and are valid for one year, the Denver-based airline said on 16 November.
The passes require air travellers to book flights the day before departure and apply to all of Frontier's US routes – including from Puerto Rico.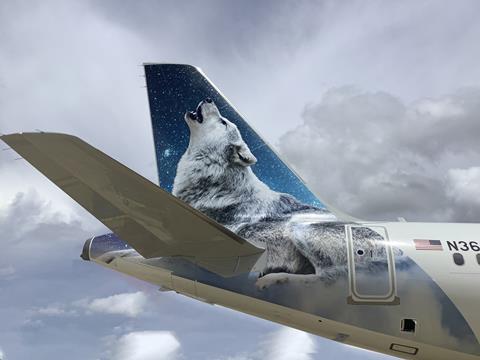 "The GoWild! Pass is a terrific opportunity for people with flexible schedules who can hop on a flight on short notice and take advantage of the huge number of airplane seats that go empty each year," says Barry Biffle, Frontier's chief executive.
The pass does not apply to seat or baggage add-on fees, Frontier says.
In February, Alaska Airlines rolled out a similar but more limited flight-subscription plan allowing members up to 24 flights yearly across the western USA for a flat rate.
The Seattle-based carrier's programme, called "Flight Pass", was initially limited to trips between 13 destinations in California and flights from those California destinations to Reno, Las Vegas and Phoenix. It has since expanded to include Salt Lake City, Utah.