Frontier Airlines says it will not further sweeten its offer to acquire Spirit Airlines and has asked Spirit to consider further delaying a shareholder vote.
"Frontier does not intend to propose any further modifications to the financial terms of the merger agreement," Denver-based Frontier says in a 10 July letter to Spirit's leaders. "Spirit should consider the terms… as representing Frontier's last, best and final offer."
The letter comes as Spirit and its shareholders weigh competing acquisition offers from Frontier and New York-based JetBlue Airways.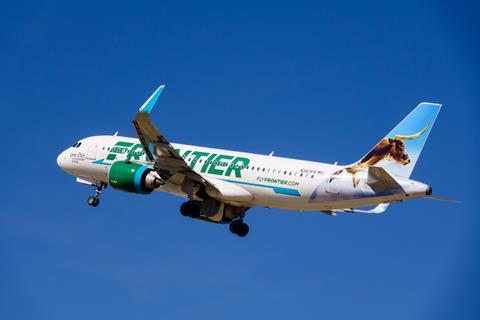 Frontier in February announced its intention to acquire Spirit for the purpose of creating a mega ultra-low-cost carrier. In April, JetBlue countered with an offer if its own. Since then, the airlines have been trading counter offers.
In late June, Frontier upped its offer, agreeing to a cash-and-stock purchase worth about $2.7 billion. JetBlue has offered to buy Spirit for $3.6 billion in an all-cash deal.
Throughout the process, Spirit's leaders have favoured Frontier's agreement, saying regulators are more likely to oppose a combination with JetBlue.
Spirit intends to bring Frontier's proposal to shareholders, which must approve any such combinations. But Spirit has already delayed that vote twice, first to 8 July and then to 15 July.
But in its 10 July letter, Frontier has asked Spirit to consider delaying the vote further, until 27 July. Spirit should do so, Frontier says, if it has not, by 15 July, received a sufficient number of proxies to approve the deal.
"We still remain very far from obtaining approval from Spirit stockholders based on the proxy data we received as of July 8," Frontier's letter says. "We believe that additional time will be needed."
The letter, signed by Frontier chief executive Barry Biffle, was addressed to Spirit CEO Ted Christie.