IATA and Airports Council International (ACI) have jointly called for governments to pay for public health measures relating to the spread of communicable diseases.
Citing "multi-billion losses in revenue and traffic" experienced by airlines and airport operators as a result of the coronavirus pandemic, the two bodies suggest government funding of the measures would allow the commercial aviation industry to focus "scarce resources" on reintroducing connectivity and "boosting economic recovery".
Indeed, they claim that the World Health Organization's International Health Regulations "require governments to pay the costs of health measures".
"As the industry navigates the complexities of restarting operations, ACI believes the cost of any health measures that are required should be borne by governments," states ACI World director general Luis Felipe de Oliveira. "ACI and IATA are aligned on this issue… public funding of health measures should be ensured, including but not limited to infrastructure or operational changes needed for their implementation."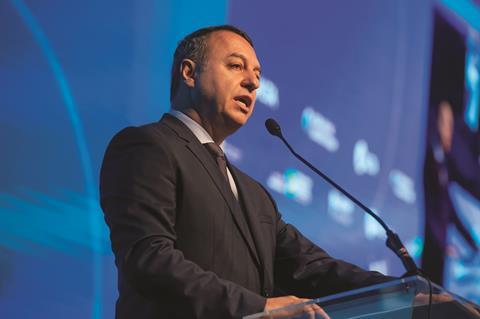 IATA and ACI note their backing for ICAO's TakeOff guidance, which was adopted by the UN body in early June in response to the coronavirus outbreak. It outlines a number of new measures for safeguarding public health that are already being introduced by airports and airlines around the world, including health checks, sanitisation and social distancing.
The funding for those measures should come from governments, the two bodies suggest, although airlines and airport operators "should be included in national discussions to assess the practicalities of implementing the solutions proposed by ICAO aimed at harmonisation across jurisdictions".
The ICAO measures are important, they explain, because "a patchwork of different frameworks risks confusing travellers, introducing inefficiencies and unnecessary additional compliance costs" for passengers, airports and airlines.
"The aviation industry wants to get the world moving again," states IATA director general Alexandre de Juniac. "We have successfully worked with ICAO and many governments worldwide to put in place standardised protocols that safeguard public health and give travellers the confidence to return to the skies.
"But the industry is still on the edge of a financial precipice. The extra costs of health measures mandated by governments must – as the WHO recommends – be borne by governments."