Lifting of Hawaii's blanket coronavirus quarantine order for all inbound travellers will be key to returning to normalcy for the airline, and the state, for which tourism is an essential industry, says Hawaiian Airlines chief executive Peter Ingram.
Ingram, speaking via video at the Wolfe Transportation & Industrials Conference on 19 May, says Hawaii's strict quarantine order, in place since 26 March, is making it much more difficult for the Honolulu-based airline to calculate when it can begin to expand its network and rebuild to its pre-coronavirus schedule.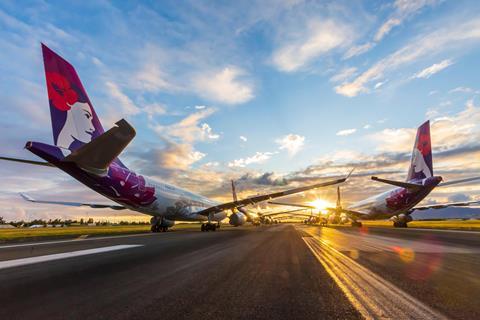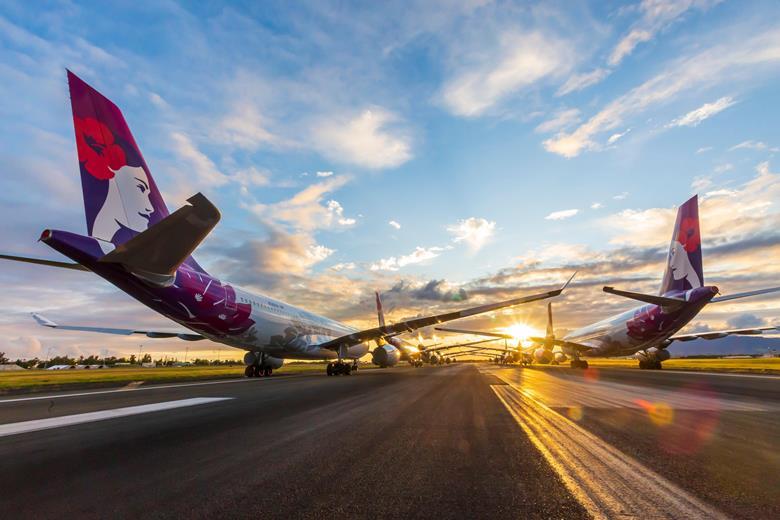 All travellers to and between the islands are required to isolate for 14 days after arrival – a policy aimed at minimising the spread of coronavirus. Earlier this week, the order was extended until the end of June.
"We really don't even know where demand is because the quarantine removes whatever demand there might be," Ingram says. "I have some optimism that leisure travel will rebound better as we get through this crisis."
Video conferencing possibilities, he adds, "have proven to be useful tools for business, but I'm not sure this is the way people are going to want to take their next Hawaii vacation."
Hawaii hosts more than 9.4 million tourists annually, more than four times the total population of the state, a string of volcanic islands in the Pacific Ocean. Tourism comprises almost a quarter of the islands' economy. And in the past eight weeks the industry's virtual disappearance has led to an unemployment rate of more than 21%, the highest in the United States.
Hawaiian Airlines is burning through $3.6 million daily, but wants to cut that to $3.1 million in the near future, Ingram adds. While the airline has seen a "noticeable" bump in bookings for later in the year, the increase comes off such a small base to be not truly meaningful.
"We will see the quarantine for people travelling within the state removed first," Ingram says. Due to consistent low case counts in the islands, this may even happen before the planned 30 June date. But with its tropical beaches and exotic flair, the islands draw visitors from all over the world.
"There is a lot of concern… about where the people are travelling from," Ingram says. "We are just as interested in what case counts look like in California, Washington, Oregon, Japan, Korea and Australia as we are here, because that's going to inform how people make their decisions locally."
The airline's normal operating schedule includes connections to all of those regions. It is the second-largest carrier of passengers and cargo between Hawaii and Japan, after Japan Air Lines.
Hawaiian's interisland flights serve as the main transportation link between the different population centers within the archipelago, which lies about 2,500nm (4,500km) southwest of the US mainland.
For these island hops of 100-250nm, the airline operates a fleet of Boeing 717s which can be cycled up to 16 times daily. Much of the clientele for these flights are locals, traveling to visit friends or family.
Due to the quarantine order such trips have been severely curtailed.
"Hawaiian is in a unique situation in that we are the entire highway system for the state," Ingram says, adding that he expects to see pent up demand inter-island flights when the state relaxes restrictions.