Air travel disruption caused by staff shortages at airlines and airports is outside the control of those businesses, particularly amid delays in the processing of security clearances for new and re-hired employees, according to IATA director general Willie Walsh.
Airlines and airports in the UK are among those reporting staffing issues this week in the lead-up to the busy Easter holiday travel period, with hundreds of flights being cancelled and passengers facing hours-long queues.
"We are in for a short period of disruption at airports, as airports and airlines attempt to ramp up their staffing to match the increase in demand that we're witnessing at the moment," Walsh says during an IATA media briefing today.
But he rejects the idea that airlines and airports did not prepare well enough for the return of demand, instead suggesting a that a "combination of factors" is to blame, all outside the industry's control.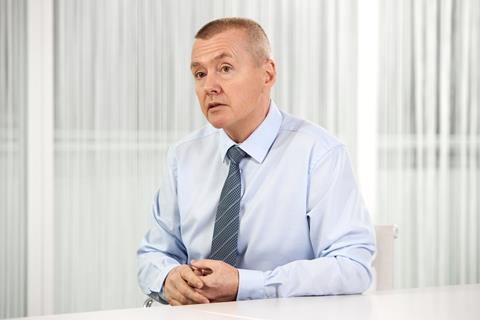 Crucially, Walsh cites delays in airports and airlines receiving security clearances for new and re-hired staff as "a big burden", noting there had been reports of delayed processing times in "a number of countries".
"Those security checks, while very important and necessary, do take some time," he says. "I know that most airlines were aware of what was going to happen [in terms of recovering demand] and started recruiting some months ago, but the challenge of getting the security clearance is completely outside the airlines' and airports' control and does depend on the resources being available in government departments.
"In most cases you can't even start training these people until they've got their security clearance," he adds.
Those processing delays have combined with economy-wide shortages of applicants for jobs and spiking staff absences caused by rising Covid-19 cases.
"I don't think it reflects bad planning," Walsh says of the resulting travel disruption in some markets.