IATA now expects the global airline industry to record a net loss of $118 billion in 2020, some $34 billion deeper than the figure it projected in June.
That will be followed by a $38 billion loss in 2021, IATA forecasts.
"That $38 billion is still much more than the industry lost in previous crises such as 9/11 and the global financial crash," IATA chief economist Brian Pearce states during a briefing on the day of the association's AGM.
The industry is projected to turn cash positive in late 2021, Pearce explains, after continued cash burn through the first half of the year.
Airline revenues in 2021 will be 50% of pre-crisis expectations, he adds.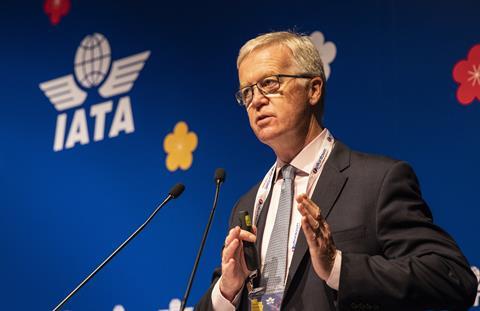 Traffic is also expected to be half of that achieved in 2019, with a full recovery not expected until 2024.
IATA's forecasts are based on "reasonably widespread distribution of vaccines in developed markets in the second half of 2021".
Pearce adds that "government aid has kept airlines on life support" so far during the pandemic, but warns "more than half of that aid has been in the form of debt".
Airlines have taken on $220 billion of debt this year, Pearce notes, which is on top of the $430 billion already in place in 2019.
"That's going to be an issue for the restart of the industry," he says.