IATA is close to launching a digital health passport that it believes will aid the reopening of borders to international travel through the secure sharing of information on Covid-19 testing and vaccinations.
With the airline industry body seeing some traction on the introduction of universal testing regimes to kick-start cross-border flights, the IATA Travel Pass is aimed at managing and verifying "the secure flow of necessary testing or vaccine information among governments, airlines, laboratories and travellers".
"Today borders are double locked," states IATA director general Alexandre de Juniac. "Testing is the first key to enable international travel without quarantine measures.
"The second key is the global information infrastructure needed to securely manage, share and verify test data matched with traveller identities in compliance with border control requirements. That's the job of IATA Travel Pass."
The initiative will be delivered via four modules: a global registry of health requirements; a global registry of testing and vaccination centres relevant to the requirements of each travel destination; a "Lab App" to enable authorised laboratories and test centres to share test and vaccination certificates with passengers; and a "Contactless Travel App" containing all the relevant data and certificates for individual passengers to meet travel requirements.
Among the potential benefits of the Travel Pass, IATA says governments will be able to verify the authenticity of tests and the identity of those presenting certificates, while airlines will be able to ensure passengers receive the correct information on requirements for travel, and that they have acted on it.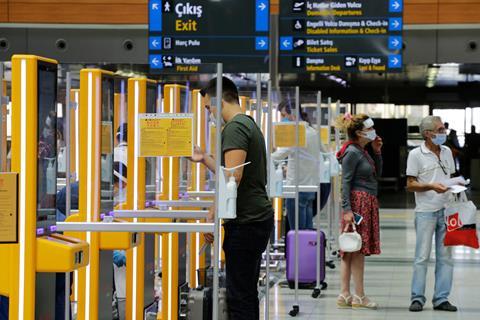 Passengers themselves will have the means to securely convey test information to airlines and border authorities.
The first cross-border IATA Travel Pass pilot is scheduled for later this year and the launch of the programme is planned for the first quarter of 2021.
IATA is not alone in developing such a product, with other examples including the CommonPass project and initiatives introduced on a national level by several governments.