Rising jet fuel prices are likely to cause airfares to increase this year based on current trends, as airlines grapple with higher operating costs, according to global industry association IATA.
Speaking during a media briefing on 25 January, IATA director general Willie Walsh noted that fuel prices were "significantly higher than our last forecast in October last year" in the first weeks of 2022, just as airlines are also facing higher labour costs amid the staff shortages being seen in economies around the world.
IATA data shows jet fuel at $101.1/barrel on 21 January, against its October forecast for the same date of $77.8/barrel.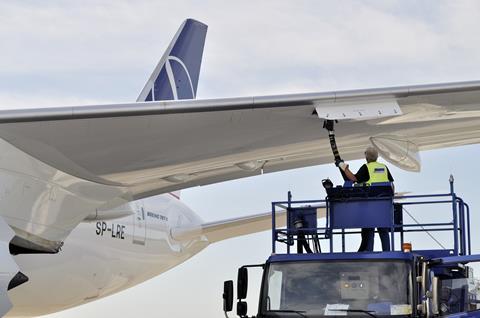 Given that fuel "represents the single biggest element of an airline's cost base", high prices "will be a factor playing into fares later in the year", Walsh explains, if they remain elevated.
And the impact on airlines is likely to be exacerbated, Walsh says, as it is "unlikely they will have significant hedging in place" following nearly two years of disruption caused by the Covid-19 pandemic.
"That will represent a financial challenge to many airlines who aren't hedged," he adds.
On the plus side, however, Walsh observes that a high oil price – which jet fuel prices tend to track – "reflects a strong economic environment", which is "positive for the industry".
Brent crude has traded above $88/barrel in recent days – the highest level seen since 2014.