IndiGo will continue to honour all of its lease rental payments to lessors and has not been delaying any payments, the carrier's chief financial officer said in a 29 October earnings call.
"We are current on all our lease costs and there is no renegotiation to reduce the lease costs. In fact, you know, there has been no renegotiation that the lessors will entertain, and this is not only IndiGo, this is about any other enterprise that they would be dealing with," says Aditya Pande in response to a question.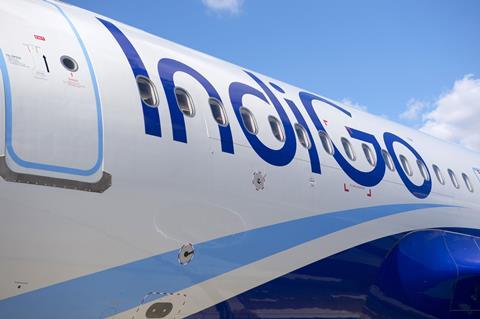 "I mean, these are fairly period in nature and fixed in nature and there will not be any renegotiation on them. These are costs that we keep on holding. Obviously, as new planes come in, they have their own separate economics, but [for] old planes that we acquired at earlier dates, they continue to be at the levels that they were and we continue to honour them and we have not been delaying any of our lease payments."
Cirium fleets data indicates that IndiGo leases 252 aircraft from 41 lessors. Three lessors with exposure to IndiGo confirm to Cirium that IndiGo is current with lease rentals.
Many airlines around the world have been requesting rental deferrals and lease restructurings from their lessors to help ease the pain of the Covid-19 pandemic.
IndiGo's chief executive Ronojoy Dutta notes that while there has been disruption to the widebody market, lease rates for Airbus narrowbodies have "held up reasonably well".
"There's been a lot of disruption on the widebody side. Residual values have fallen, lease rates have come down, etc etc, a lot of volatility and disruption," he says on the same earnings call.
"On the narrowbody side, and particularly on the Airbus side, it's a relatively stable market. Residual values have not plummeted, lease rates have held up reasonably well, so it is a stable market."