A coalition of travel industry lobby groups and unions is urging the new US administration to reject a coronavirus testing mandate for domestic air travel similar to the one that was introduced for international arrivals earlier this week.
More than 20 trade aviation and travel organisations, including Airports Council International (ACI), Airlines for America (A4), IATA, Air Line Pilots, International (ALPA), and the Regional Airline Association (RAA), teamed up on 29 January to write a letter to the government's Covid recovery team coordinator Jeffrey Zients, saying such a measure would be superfluous and could cause further economic hardship.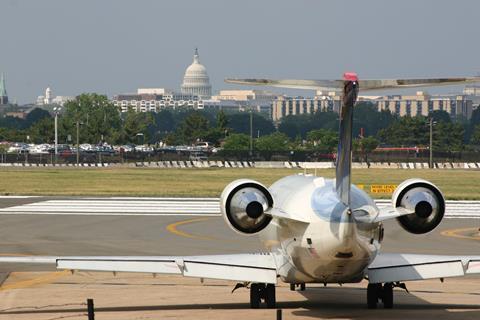 "Given the strong scientific evidence that the risk of Covid-19 transmission on-board an aircraft is very low, we believe that a testing requirement for domestic air travel is unwarranted," the letter reads. In addition, they say that data shows such a policy would "disproportionately prevent low-income travelers and rural Americans in small communities from travel" because these would have less access to testing facilities.
"The costs and consequences of such a testing requirement for domestic air travel would far outweigh any potential benefits," the groups say.
The letter comes in response to media reports from earlier this week that a director at the government's public health agency, the Centers for Disease Control and Prevention (CDC) said the agency was "actively looking at" a domestic-travel testing requirement.
On Tuesday, the USA began to require passengers arriving from abroad to present a negative coronavirus test result no older than 72h prior to boarding US-bound aircraft.
During earnings results calls this week, airline executives said that that launching a nationwide domestic testing requirement would be difficult, chaotic and unmanageable.
Southwest Airlines' president Tom Nealon likened such a plan to "a goat rodeo" while JetBlue chief operating officer Joanna Geraghty said that putting that burden on the airlines was "far too cumbersome".
The carriers say that willing travellers would get around the requirement by taking other modes of transportation - thus adding to the industry's woes as it struggles to recover from the global pandemic. "People need to travel. They will figure out a way to get there," Geraghty said.
In addition, they say, demand for testing materials would skyrocket, and therefore draw sorely-needed resources away from institutions like nursing homes, hospitals and schools, which need the supplies more.