Still facing cost increases on some fronts, Alaska Air Group's leadership believes it has successfully navigated the worst of the pandemic-related inflation experienced across the airline industry.
Chief financial officer Shane Tackett said during a 12 September investor conference that, regarding inflationary costs, "the biggest spike is behind us" and that "a lot of the costs we have are maintenance costs and long-term contracts with fixed rates".
"The area that is probably the biggest headwind for us is airport-related costs," Tackett says. Those include renovations in some of the airports that the airline is a large operator, like Seattle or Portland. "You just have to sort of get through it; we have a couple more years of airport cost headwinds."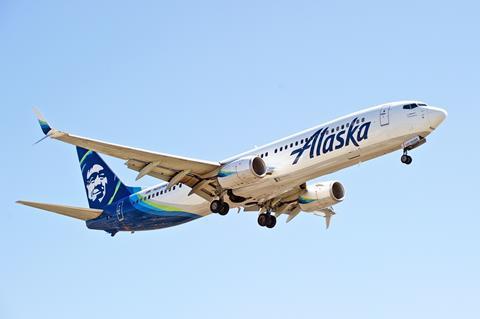 Alaska is overhauling its lounge areas at Seattle-Tacoma International airport, and said last year that it expects to complete a new 1,858sq m (20,000sq ft) lounge as part of the Port of Seattle's C Concourse Expansion project by 2026.
Rising fuel costs are another concern. Alaska on 6 September raised its fuel cost per gallon estimate to $3.15-$3.25 from between $2.70 and $2.80 previously – a roughly 16% bump.
"Over the past several weeks, fuel prices have increased considerably, driving a downward revision to our adjusted pre-tax margin expectations for the quarter," Alaska said in a filing with the US Securities and Exchange Commission. Those higher prices could imact the airline's network planning into 2024.
"On average, in any given period, we're wrong," Tackett says. "But as you think about how to plan for next spring, if people are planning for $3.25, I think you come up with a different network than you do for $2.75. That will probably hold true again."
Other airlines have reported similar increases in the price of jet fuel.
Coming off a strong summer travel season boosted by a surge in post-pandemic leisure travel, Alaska has experienced a return to more or less normal seasonal demand, Tackett says.
"It is too soon to call for [the fourth quarter], but I think our hypothesis was a lot of international demand would normalise and ultimately rebalance toward domestic… and we're seeing early signs that that's the case," he says. "October, November and December are looking exactly where we would have expected from a load and yield perspective."
"There is nothing in the [fourth quarter] data that suggests that we're not going to have a relatively balanced domestic demand environment," he adds.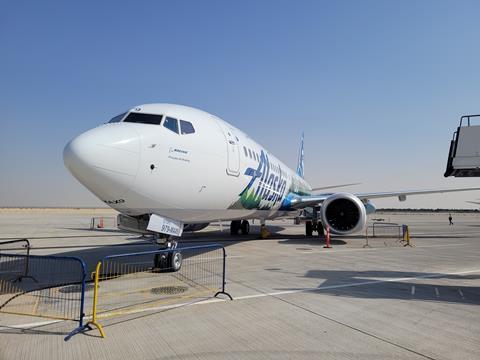 The brush fires that devastated multiple communities on the Hawaiian island of Maui have modestly impacted the carrier's outlook for the third quarter. Alaska's updated investor guidance now projects its third-quarter revenue will increase 1%-2% over the same period of 2022, compared with its previous expectation of 0%-3% growth.
"We were certainly affected by the tragedy in Maui, and I think that will be persistent for a little while," Tackett says. "We're more focused on what we can do to help the community get through this, but we'll be excited once it's really open for travel again. It's not a huge part of our network, but it did have" an effect on Alaska's third quarter.
Alaska has been informed that tourist travel to wildfire-ravaged areas of Maui will be allowed to resume 8 October, according to Tackett. He acknowledges that some travellers will be wary of visiting a place that is "still suffering".
"For several weeks after the fire, we had net negative bookings [due to] cancellations," he continues. "That has turned now. We're back into net positive booking territory, but I think it is going to be a couple quarters to rebuild that baseline level of traffic and demand."
Alaska Air Group – which owns Alaska Airlines and regional carrier Horizon Air – reported second-quarter revenue of $2.84 billion, up 7% from $2.66 billion during the same quarter of 2022.
That revenue figure was the "highest quarterly total in company history", Alaska said on 25 July.