Italy's finance ministry is to begin exclusive negotiations with a consortium comprising Certares, Air France-KLM and Delta Air Lines to take control of Alitalia successor ITA Airways.
The consortium had faced competition in the form of a rival bid from Lufthansa and Swiss shipping firm MSC Group for a majority stake in the airline. ITA was launched as Italy's new flag carrier in October last year after Alitalia ceased operations.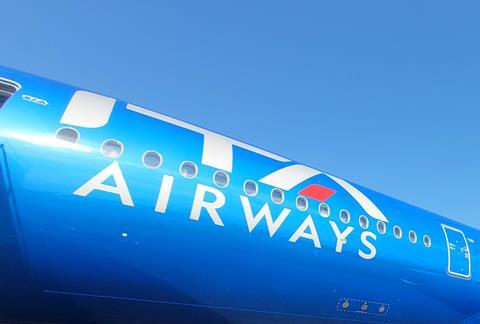 In short statement, the finance ministry says it will begin exclusive negotiations with the consortium after deeming its offer "more in line with the objectives" set by a prime ministerial decree in February covering the planned sale of ITA. No details of the size of stake that could be sold have been disclosed, however.
Once negotiations conclude, the ministry says a binding agreement will only be signed if the proposal "is fully satisfactory for the public shareholder".
Certares is New York private equity fund, while Air France-KLM and Delta are both existing partners of ITA – following on from their long-term collaboration with Alitalia – through their membership of the SkyTeam alliance. Air France-KLM, in which Delta holds a small stake, also had a joint-venture agreement with Alitalia, and was a previous investor in the carrier at the time of its 2009 privatisation, before relinquishing its interest amid later recapitalisations and Alitalia's part-acquisition by Etihad.
Air France-KLM and Delta have not previously confirmed their role in the consortium, but Ben Smith, chief executive of the Franco-Dutch group, had hinted it might not involve taking a direct stake. "We have other means of participating in equity consolidation which may not involve direct investments on our part," he said during a February results call.