South Korean carrier Jeju Air has posted a full-year operating loss of W336 billion ($305 million) for 2020, compared with a much smaller loss of W32.9 billion the previous year.
Its fourth-quarter operating loss of W115 billion ($104 million) deepens one of W45 billion in the same period in 2019.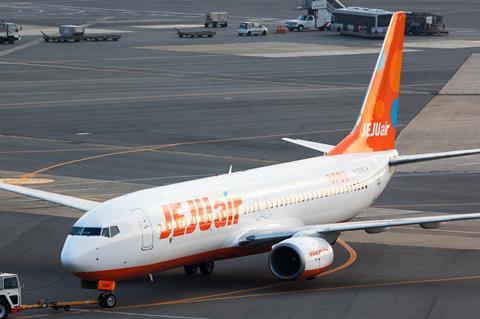 At a net level, its annual loss likewise increased dramatically, to W314 billion from W33.1 billion. Its fourth-quarter net loss rose to W45 billion from W15.6 billion.
Revenue last year was down 73% at W377 billion. Fourth-quarter revenue fell 83% to W52.2 billion.
In December, Jeju Air secured a W32.1 billion capital injection under South Korea's Key Industry Stabilisation Fund, administered by the Korea Development Bank.