Malaysia's regional turboprop operator Firefly could replace its parent as national carrier should Malaysia Airlines fail to reach an agreement with creditors on restructuring plans, the managing director of the country's sovereign wealth fund Khazanah Nasional has said.
"Among the alternative options that can be considered is [that] Khazanah is willing to end financing for Malaysia Airlines and instead will fund Firefly to expand its operations for the purpose of meeting the connectivity needed by the country," Shahril Ridza Ridzuan told local newspaper Berita Harian in a report published on 14 October.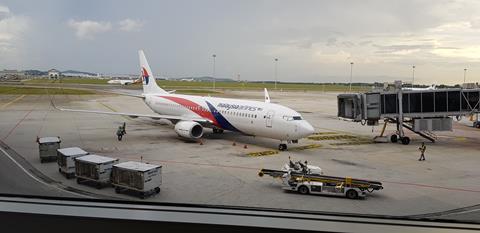 "If implemented successfully, Firefly has the potential to become a national airline."
In 2014, Khazanah Nasional bought back a 30.63% stake in MAS held by private shareholders, becoming the sole shareholder of the company. It then delisted MAS and the company was later restructured under a new entity, Malaysia Airlines Berhad (MAB), which received its AOC in August 2015.
That restructuring came after two fatal accidents, both of which took place in 2014 and involved the airline's Boeing 777-200ERs, exacerbated the carrier's already poor financial performance.
At the start of this month, MAB said it would embark on an "urgent restructuring exercise", including a "drastic" relook at its network and fleet plans. Cirium understands it wishes to do so under Part 26A of the United Kingdom's Companies Act 2006, the same act used by British carrier Virgin Atlantic in its restructuring.
Several lessors have criticised the plan when speaking to Cirium, while Reuters reported on 10 October that lessors claiming to represent 70% of the aircraft and engines leased to the airline group have called the plan "fatally flawed" and pledged to challenge it.
According to a letter sent to lessors and seen by Reuters, Firefly would acquire narrowbody aircraft and subsequently widebody aircraft from the market in a "Plan B" scenario.
A transformation into the national carrier would be a significant status upgrade for tiny Firefly, which according to Cirium fleets data operates just a dozen ATR 72-500s.
Khazanah's Shahril also told Berita Harian that as the country's investment fund, Khazanah has a role to play in contributing to the government's efforts to provide connectivity for the country.
He said Khazanah could support the effort either through the injection of funds into a successfully restructured Malaysia Airlines, or by funding Firefly to expand its operations.
"In any case, the airline selected must have sustainable finances so that it can generate returns," he was quoted as saying.
"If Khazanah continues to finance Malaysia Airlines which does not have a strong financial position and often suffers losses, Khazanah will have to dispose of its holdings in other strategic assets or increase debt."