Korean Air president Woo Keehong has outlined the gargantuan task of integrating Asiana Airlines, in addition to getting regulatory approvals for the deal.
Korean has established 20 working groups comprising "100 experts from different fields at the company", and is working with law firms and accountants on the deal, he says. Significant effort has gone into interviews with Asiana staff and the review of documents.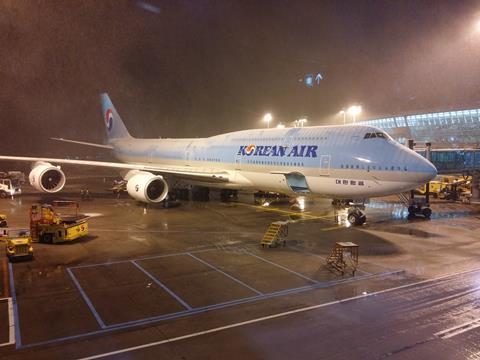 "The merger allows us to establish an effective global passenger network around [Seoul] Incheon International Airport," says Woo.
"It will support Incheon Airport's growth and development as the hub airport of Northeast Asia. Cargo will benefit in the same way. If the two companies' aircraft and networks are effectively integrated, the connection network through Incheon International Airport will be strengthened, ensuring Incheon will become the logistics hub in Asia."
On 30 March, a day before Woo's remarks, the airline stated that it is aiming for 2024 to finalise the Asiana acquisition. The deal was first announced in November 2020. On 17 March, Korean submitted its integration plans for the acquisition to Asiana's biggest creditor, Korea Development Bank.
In addition to optimising the two carriers' networks, Woo estimates that the integration will allow for synergies amounting to W300-400 billion ($265-354 million) annually. Given the cost of integration, however, it will take two years to break even.
Woo says that in the post-coronavirus future profitability will be improved through streamlining routes, boosting connectivity, and the consolidation of facilities, staff, aircraft, terminals, and sales organisations. Ultimately, the combined carrier will enjoy improved economies of scale. An updated financial structure will help reduce interest and other financial costs.
The future structure will see Asiana become a unit of Korean Air, itself a unit of holding company Hanjin KAL.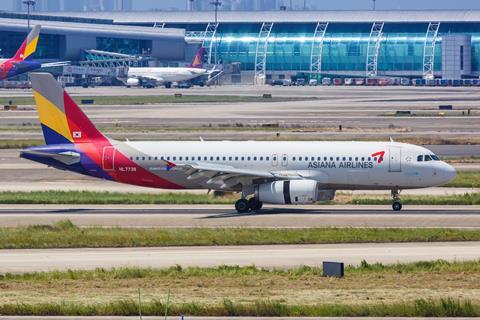 Of nine countries that need to approve the deal, only Turkey has given its blessing.
"It is difficult to predict when the report will be approved by competition authorities in each country," says Woo. "We are working closely with consulting companies in each country to complete the approval process by the end of the year."
Woo lists a number of areas that need to be integrated, such as IT infrastructure, accounting systems, frequent flyer programmes and alliance issues – Korean is a member of SkyTeam Alliance, while Asiana is a member of Star Alliance.
"We expect it to take approximately two years to complete the integration after Asiana is incorporated into a subsidiary of Korean Air," he says.
One big challenge will be combining the fleets of the two carriers. Korean and Asiana operate a diverse range of aircraft, and even when the pair operate common types there might be engine disparities.
Woo notes that simplification of the fleet is likely to take some time, although it will be relatively easier for Asiana to phase out aircraft given that it has a number of leased aircraft with contracts that end within five years.
Cirium fleets data shows that the pair have a total fleet of 253 in service and stored aircraft, of which 168 are with Korean, and 85 are with Asiana.