Latin American airlines are concerned they may be left behind in the race to secure enough sustainable aviation fuel (SAF) to help achieve carbon neutrality by 2050.
Speaking at the annual ALTA AGM and Airline Leaders Forum in Cancun, Mexico on 23 October, Chile's LATAM Airlines group chief executive Roberto Alvo said that while the industry is motivated to meet the ambitious target the industry has set for itself, the reality on the ground is that SAF won't be available in large quantities for quite some time yet.
"The question is not yes or no to SAF, its yes and yes, but how," he says during a CEO panel discussion. In Latin America, "we don't have a single drop of SAF. All production is pre-sold to Europe and the US".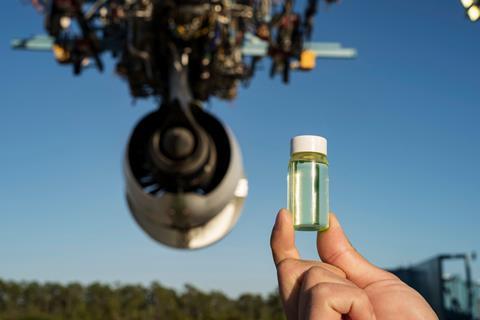 "And the projects have long lead times," he adds. "It's going to be at least a decade until they are reality. Even if we start a project today, there won't be any project [completed] for the rest of the decade."
LATAM Airlines is the only carrier in the region that has made a firm commitment to use 5% SAF by the year 2030, pending availability. And airlines are increasingly concerned about where they will get the fuel to make that happen.
Earlier in the day, IATA director Willie Walsh told participants of the Forum that the path Latin America takes to decarbonisation is likely a very different one from that which will be taken in other regions.
"As an industry we are committed to reaching net-zero by 2050," he says. "We are not going to get there at the same pace. There will be leaders, there will be followers."
Latin America must forge its own path and proceed at its own pace. But that said, the opportunity in this region is almost endless. With the assistance of understanding and supportive government authorities, willing investors and predictable regulation, Latin America could also even become a leader in this space.
"I think there are huge opportunities to look at the development of the SAF industry," Walsh adds. "It's a massive opportunity. We need governments to understand the opportunity that exists here."
In a country like Chile, which is almost 4,300km (2,320nm) from north to south, aviation is crucial to the economy and to peoples' lives, LATAM's Alvo says. Commercial aviation operators don't have the luxury of increasing prices to account for the additional expense of acquiring the new fuel at a time where demand vastly outstrips supply.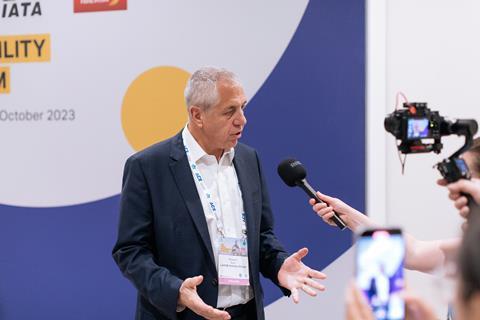 "What are we going to do for these people? Are we going to charge them four times the price for a ticket?" That, he says, won't work for the airline, or the population.
"People can't stop flying, and we have to take our 2050 goal seriously – the world will not wait," he adds.