Owners of Avianca and the low-cost operator Viva have struck a deal to form a joint holding company in a move to provide greater financial stability for the Latin American carriers post-pandemic.
The move would ultimately see control rights of Viva's operations in Colombia and Peru move to the new holding company, contingent on regulatory approval. Until such point, Viva's operations in Columbia and Peru will remain independent of Avianca.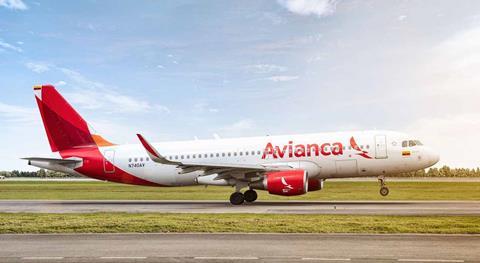 If regulatory approval is secured, then the shareholders envisage both airlines potentially being part of the same holding company, but maintaining their own brands and strategies.
Avianca's main shareholder and chairman Roberto Kriete says: "This new and robust group of airlines will benefit customers by using a more efficient cost structure to offer lower fares, a route network that delivers direct connections between destinations, a strong loyalty programme, and friendly and efficient service.
"In addition, the combination will help ensure that customers in Colombia and Latin America have two airlines that serve the Latin American market."
The partners say the move to unify the economic rights of both groups is driven by the changed post-pandemic market airlines are facing. "The pandemic has awakened countries worldwide to see the need to create solid and sustainable airline groups to guarantee and enhance domestic and international air connectivity and, at the same time, generate value for the consumer," they say.
Colombian carrier Avianca last December become the first of three major Latin American airlines to complete court-overseen financial restructuring and emerge from Chapter 11 bankruptcy proceedings. The carrier had been forced into a formal restructuring process when the pandemic hit and revenues collapsed.
Under the deal, Viva Air Group founding partner and Irelandia Aviation managing partner Declan Ryan will join the Avianca board.
Ryan describes the deal as "the perfect scenario" for Viva to continue with its growth strategy. "If the authorities approve the management of both groups under the same holding company, it will encourage the growth of the air transport market, promoting low rates for users and good service with the best punctuality, allowing everyone to fly with a world of destinations.
"This transaction and a potential future combination will create high-skilled jobs for our employees and our suppliers."