Lufthansa Group chief executive Carsten Spohr describes plans for a new AOC within the group as a "second CityLine" operation, noting it could be of similar size and would have the same terms for staff as the regional unit.
The new AOC is in part being developed as a home for pilots at the former Germanwings operation, which suspended flights in 2020. The airline say negotiations are continuing over the remaining Germanwings pilots still without work.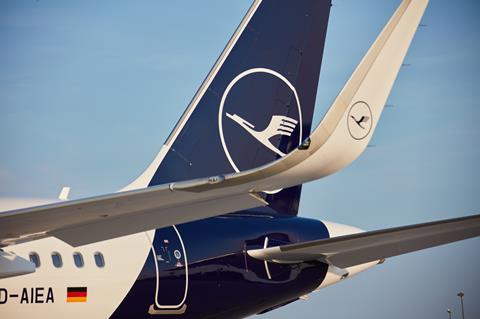 Speaking at the airline's annual results press conference today, Spohr provided more details of the new AOC operation, saying he welcomed the chance to clarify the plans.
"We are going to have something I call a second CityLine, which plans to launch operations in spring next year, and it's going to serve several purposes," he explains.
"On the one hand it offers a contingency solution for about 250 highly-trained captains and pilots at Germanwings who will otherwise become unemployed at the end of this month.
"Secondly, we reached an agreement with the pilots' union that will not allow CityLine to operate aircraft with more than 75 seats from 2026, so we are offering the employees of CityLine a perspective.
"Thirdly, we believe… the mix of how we operate our hubs at Frankfurt and Munich will shift towards are airlines with good unit costs," he says.
Spohr notes the new airline will accommodate about 250 captains, similar to the number CityLine currently has. "So the second CityLine could be about as big as CityLine and would then have about 40 aircraft," though noting that would not happen as a first step.
"In terms of the collective agreement, the new airline will be at the same level as CityLine – so we want to use the collective agreements of CityLine," he adds. "The colleagues who switch from CityLine will keep their CityLine conditions."
While Spohr stresses that growth will come not just from these units, he adds: "I think everybody now realises airlines will grow faster if they have the most competitive conditions, and others with less competitive conditions will grow slowly, so it's also in the interests of the trade unions to come up with reasonable agreements."