Lufthansa has disclosed that 150,000 passengers were monitored for Covid-19 at the Frankfurt airport testing facility it opened in late June with Fraport and Centogene, and about 1% of samples taken over the last six weeks gave a positive result for the disease.
More than 97% of test results were digitally transmitted to passengers within 24 hours throughout August, says Lufthansa, and travellers who had registered in advance waited about 20 minutes before being tested.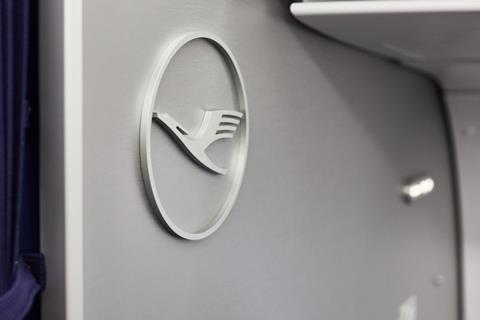 The walk-in centre opened on 29 June, the idea being that passengers who tested negative for Covid-19 could avoid having to go into quarantine. Testing capacity in Frankfurt has since been increased to 10,000 tests per day, while a similar facility opened at Hamburg airport in mid-August.
Lufthansa confirms that Germany's airport testing strategy for travellers from high-risk countries will continue until the end of September. However, the German government signalled in August that it could be replaced after the summer holiday travel period with a mandatory 14-day quarantine requirement.
"Instead of abolishing the tests from October and dismantling the successfully established testing infrastructure at airports, the existing testing capacities should be further expanded and used even more extensively," argues Lufthansa Group customer, IT and corporate responsibility board member Christina Foerster.
"The data obtained from the tests can make a significant contribution to reacting to the current infection situation with targeted and appropriate measures."
Earlier this month, members of the European Parliament called for Covid-19 testing to be harmonised across EU member states to avoid a patchwork of travel bans that is emerging as coronavirus cases begin to surge again across the bloc.
The European Commission has proposed using a colour-coded system based on regularly updated data from member states to indicate the level of Covid-19 risk in each country. Its proposal, detailed on 4 September, calls for a common approach to dealing with travellers from high-risk countries.
European commissioner for health and food safety, Stella Kyriakides, wants to see a "well-coordinated, predictable and transparent approach to travel restrictions", in order to "avoid further disruption of already fragile economies and additional uncertainty for citizens who have made huge sacrifices".
Volkmar Weckesser, chief information officer at disease diagnostics company Centogene, says: "We firmly believe that broad-based testing is the key to preventing a further outbreak and supporting a new normal – especially where mobility is an essential contribution to the efficiency of our economy."