Lufthansa Group is to seek approval from shareholders for a potential €5.5 billion ($6.5 billion) capital increase aimed at repaying equity invested in the carrier last year through Germany's economic stabilisation fund (WSF).
Shareholders in the Star Alliance carrier approved a €9 billion financial rescue from the state – including a silent capital participation of up to €5.7 billion from the WSF – at an extraordinary general meeting last June to counter the impact of the coronavirus crisis. At the time, the airline said it was "aware of our responsibility" to pay back taxpayers "as quickly as possible".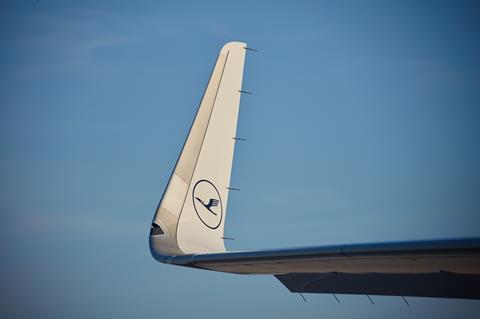 That approval had itself been in the balance amid concerns from some shareholders over increased state involvement in the carrier as a result of the cash injection. WSF holds a 20% stake in Lufthansa group.
Lufthansa today put forward a proposal seeking a five-year authority for a capital increase, to be voted on by shareholders at the airline's annual general meeting on 4 May.
"The authorisation enables Lufthansa… flexibly use financing opportunities to raise equity on the capital market," the group says. It notes the €5.5 billion figure is directly related to the equity support given through the WSF silent participation, as a potential capital increase under the proposal would be directly linked to the repayment of the stabilisation measures.
Lufthansa, which has not taken any decision on a possible capital increase, says shareholders would be granted subscription rights should the raise go forward.