Several major US airlines appear to be experiencing technical problems that are preventing customers from booking flights on their websites.
The booking platforms of United Airlines, American Airlines, Delta Air Lines and Alaska Airlines appeared on 5 April to be down, giving users an error message when they attempted to book a flight via the websites.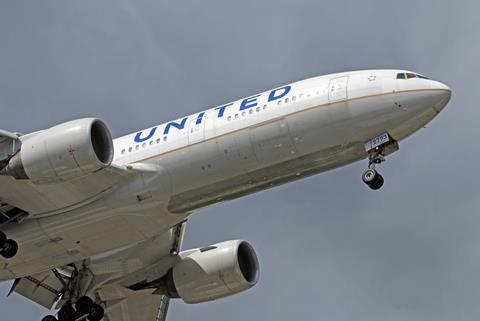 "We are working to address an issue with United.com and the mobile app preventing customers from searching for flights," says Chicago-based United.
Atlanta-headquartered Delta adds that the problem seems to stem from Google's flight search technology.
"We are currently experiencing an issue that is making it difficult for customers to purchase flights on Delta.com, the Fly Delta app and through our reservations call centre," a spokesperson says. "This issue is caused by the failure of technology provided to Delta and multiple other airlines by Google. We are currently engaged with technical teams at Google in order to resolve this issue as quickly as possible."
Google owns an airline ticket pricing company called ITA, whose customers include Alaska, American, Delta and United, according to ITA's website. The company's non-US customers include Air Canada, China Southern Airlines, China Eastern Airlines, Iberia, LATAM Airlines, S7 Airlines, Turkish Airlines and Virgin Atlantic Airways.
Some of those carriers' websites, but not all, appeared to be experiencing technical problems.
Google confirmed that "there is a known issue on our side and we are working now to implement a fix".
According to website Downdetector.com, a website tracking service, the issues began just after 09:00 Pacific US time. Three hours later, it was still impossible to book flights on some of the airlines' websites.
Southwest Airlines and JetBlue Airways' sites are still functioning, as are the sites of US ultra-low-cost carriers Allegiant Air, Frontier Airlines and Spirit Airlines..
The outage comes at a critical time for airlines, as more passengers book air travel following the year-long coronavirus pandemic. Pent-up demand coupled with economic stimulus and vaccination of wide swaths of the public are contributing to a strong rebound in forward bookings, airlines have said.
Additional reporting by Jon Hemmerdinger.