Mexico plans to launch a state-owned airline under the currently-defunct Mexicana de Aviacion brand later this year.
According to local media reports on 4 May, the government has come to an agreement with Boeing, and the US aircraft manufacturer will supply the carrier with aircraft. It is unclear, however, which type that will be.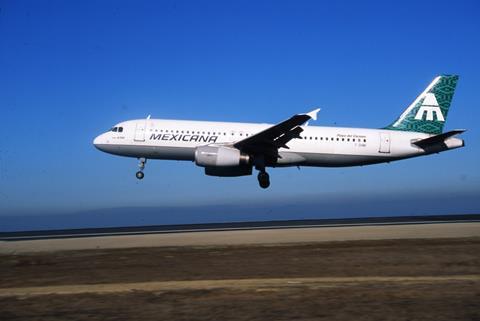 On 1 May, the government of Mexico tweeted on its official account that Mexican president Andres Manuel Lopez Obrador "confirmed that the new Mexicana de Aviacion will begin operations this year, after its creation was approved last Friday" by the country's Senate. He also said the country was in negotiations to secure Boeing aircraft.
The airline is slated to be run by the army, aviation publication Aviacionline.com reported in January, and that the fleet is expected to consist of 10 aircraft. The government purchased the assets of Mexicana earlier this year for 816,786,000 Mexican pesos, ($45 million).
"Negotiations are already underway with Boeing to find out the exact model of the aircraft, since the government will seek to offer competitive prices to cover routes where the government is who operate the airports of these destinations," writes Mexican aviation blog En El Aire on 4 May.
Boeing said it is "working with the government of President Andres Manuel Lopez Obrador to support the Mexicana de Aviacion project".
"Boeing and Mexico have been partners for over 60 years, and the country plays an important role in Boeing's global strategy," the US airframer says. "Mexico is Boeing's largest supplier nation in Latin America and one of Boeing's top 10 in the world for sourcing airplane components and assemblies."