Finnish renewable fuels producer Neste has begun supplying three of the USA's largest airlines with sustainable aviation fuels (SAF) for flights from San Francisco International airport.
Alaska Airlines, American Airlines and JetBlue Airways have begun using the low-carbon gas, made from 100% renewable waste and residue sources, in the past few weeks, Helsinki-based Neste says on 13 August.
The collaboration between San Francisco airport, several airlines and the fuel supplier began in 2018, when the planning for delivery of the biofuel commenced.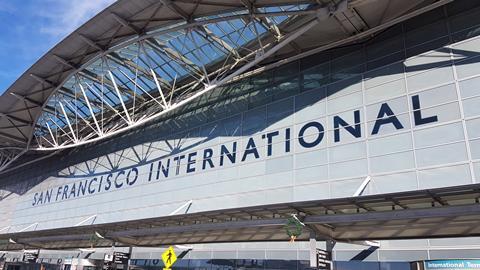 The sustainable aviation fuel, the company adds, can be used as a "drop-in fuel with existing aircraft engines and airport infrastructure, requiring no extra investment". It has a carbon footprint up to 80% smaller compared with traditional fossil fuels usually used for jet engines.
"Once Neste's SAF enters SFO's fuel consortium storage, it is available to the commercial, cargo or business aviation entities that operate at the airport," Neste says.
The company adds that its global SAF capacity is currently 100,000 tonnes (220 million pounds) or 129 million litres (34 million USgal), and it is working towards being able to produce 1.5 million tonnes or 1.9 billion litres per year by 2023.
In January, New York-based JetBlue pledged to offset all of its emissions from domestic flights beginning in July 2020, becoming the first major US airline to do so in an effort to reduce its carbon footprint from flight operations.
"As an industry, we're working together to limit our contributions to climate change," says Joanna Geraghty, president and chief operating officer at JetBlue. The airline "remains focused on long-term environmental opportunities, particularly lessening our largest impact – carbon emissions from flying."
Alaska has been experimenting with sustainable fuels for the past ten years, the airlien says, and it remains "a key part of [Alaska's] strategy to reduce carbon emissions".
The aviation industry, which, prior to the coronavirus pandemic, accounted for about 3% of global man-made CO2 emissions, has committed to sustainability goals under an ICAO-led framework called the Carbon Offsetting and Reduction Scheme for International Aviation.
That effort calls for the airline industry to cap carbon output at 2020 levels and to cut emissions to half of 2005 levels by 2050.