Norwegian has announced that travellers on its domestic operations and on services between Norway, Sweden and Denmark will no longer be required to wear face masks, with reports suggesting other airlines in the region are set to follow suit.
"Norwegian's attitude has been to maintain the mask requirement for as short a period of time as possible," it says on 14 October. "Those who still want to use face masks are of course welcome to do so."
Passengers will still be required to wear masks on services to other European countries, it adds.
Local media reports suggest a number of other airlines in the region have decided to relax their mask policies following a meeting between carriers on 14 October.
Norwegian's mask mandate has been in place since 17 June 2020, it says, but the "current infection situation" in Scandinavia and the loosening of restrictions in wider society have prompted it to change its policy.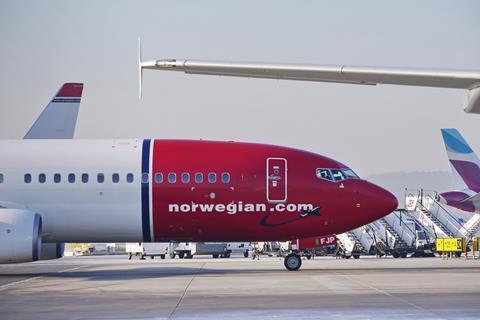 Norwegian notes that most airports still require the wearing of face masks.
Such a policy shift is a rare one in an industry where many executives continue to see strong health measures as an important factor in giving people the confidence to travel during the Covid-19 pandemic.